Closed or Expired Job Posting This job posting is closed or has expired and is no longer open for applications.
Creation Date: 2012/06/04 06:03:18
Expiry Date: 2013/01/29
Ref. JB1793265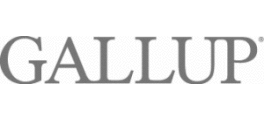 Survey Research Project Manager — Dubai, Middle East

Gallup
Job Description
Gallup disseminates its global information daily through survey analyses and individual consulting work with organizations around the world. With ongoing research projects in more than 150 countries, Gallup is a leader in the collection and analysis of global data and measurements. Using its core worldwide questionnaires and custom-designed research projects, Gallup helps its international clients develop strategies and solve problems with superior science and sophistication.

Gallup is looking for a bilingual (English/Arabic) survey researcher who has a passion for the Middle East region. This individual will be in close coordination with U.S. teams and work to manage the research process and project design in the Middle East. He or she will also lead and educate teams in the execution of quality survey research methods and data collection projects.

Responsibilities of this position include:
• partnering with Gallup's professional survey analysts and consultants to learn and implement the processes and systems Gallup uses to power its global research
• bringing together all details of Gallup's specialized consulting projects
• partnering with internal associates as they strategically manage and align processes for implementation
• training survey interviewers on correct interviewing and household and respondent selection techniques
• partnering with Gallup's team of local vendors based in the Middle East
• analyzing raw data captured from world citizens and creating articles detailing specific economic and social wellbeing issues in the Middle East
• educating and informing clients and readers about the social climate in the Middle East
• providing sophisticated, professional customer service to internal and external clients

Requirements:
Candidates for this position must have a minimum of a bachelor's degree in statistics, mathematics, political science, economics, sociology, psychology, or survey methodology. The successful candidate will have sufficient credentials to obtain entry into a quantitative master's degree program. Candidates from political science, sociology, or psychology must demonstrate strong quantitative knowledge.

Gallup is an Equal Opportunity Employer
Skills
Quantitative knowledge
Job Details
Job Location: Dubai, UAE
Company Industry: Consulting Services
Requirements : Employer (Private Sector)
Job Role: Management
Number of Vacancies: 1
Company Profile
Gallup is different from most consulting firms. While other organizations provide services in traditional disciplines such as cost reduction, building or re-engineering processes and systems, or mergers and acquisitions, we help companies drive true organic growth — revenue and profit increase from continuing operations. Advances in economics, psychology and management sciences, along with our own research, have led our researchers to discover how organizations can grow through talented employees being engaged and able to engage their customers. Our consultants are trusted advisors to many of the world''s leading companies. Our approach enables us to understand our clients'' visions and strategies and thereby develop and implement individualized solutions. At Gallup, we are just as committed to our employees. We select our associates for their talents, position them for success and provide them with opportunities to use their talents every day.