Closed or Expired Job Posting This job posting is closed or has expired and is no longer open for applications.
Creation Date: 2012/11/25 13:20:53
Expiry Date: 2013/01/25
Ref. JB1851110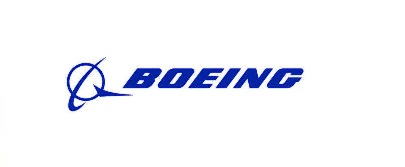 Service Integration Team Leader

Boeing
Job Description
Dubai, United Arab Emirates
Competitive Salary

The SSG service integration leader will support the India, Middle East, Africa region. In this position you will be responsible for developing a strong partnership with Business Unit leadership while representing and integrating SSG services. You will also identify emerging statements of work, program requirements, and aligning SSG, IT and Functional organizations to support all Business Unit requirements. Leads the team in ensuring all Boeing PROs / BPIs have been reviewed for appropriateness within the region (specific to each country), establishing a review process and ensuring additional writings where needed.

Main responsibilities include:

• Partners with SSG Regional Leader, Business Partner leaders and BI Country Vice-Presidents by analyzing business situations and defining requirements for SSG.
• Program Manages the integrated SSG/IT and other functions (as needed) support and response to new businesses opportunities. Defines and documents requirements and Statement of Work, identify required resources, establish management support, manage SSG budget, lead ROM estimates as required, establish team operating rhythm (i.e. regular project/program reviews, risk management, communication plan, after actions review, etc.) and lead the integrated implementation plan / team.
• Leads and motivates the integration of country-based, regional and US-based SSG Service Groups and Functional Representatives in support of timely and cost effective responses to business partner requirements.
• Serves as the focal point for emerging service related issues and coordinate with US and regional service providers to deliver timely and cost effective solutions.
• Identifies service delivery trends and issues in the region and makes recommendations to International Business Support (IBS) management. Initiates, investigates and proposes solutions to unique and complex business situations.
• Guides/implements the development and implementation of compliant local procedures to ensure consistent execution of processes in support of Boeing and regulatory local requirements.
• Develops and implements a periodic review process for SSG-owned PRO/BPI for appropriateness within region and ensures additional writings are developed when necessary.
• Helps to develop and drives country by country metrics in the region for all services to ensure Business Partners, Country Vice-Presidents and SSG management has appropriate visibility into the health of service delivery within region.
• Provide oversight of SSG service providers in support of Business partner operations, including periodic service quality reviews with IBS regional management.
Skills
Basic Qualifications for Consideration:

Do you have experience leading or managing a project or team?
Do you have experience leading a cross functional team?
Do you have experience managing a project or team?

Typical Education/Experience:

B.A. / B.S. degree, PMP Project Management / MBA preferred with 5 to 10 year of experience preferred.

Other Job related information:

This requisition is for an international, locally hired position in Dubai, United Arab Emirates. Benefits and pay are determined at the local level and are not part of Boeing U.S.-based payroll, and will be commensurate with experience and qualifications and in accordance with applicable UAE Law. The employment is subject to the candidates ability to satisfy all UAE labor and immigration formalities. Some relocation support may be available for moves within the region.

To apply, please click on the button below


Boeing is an equal opportunity employer supporting diversity in the workplace.
Job Details
Job Location: Dubai, UAE
Company Industry: Airlines/Aviation
Requirements : Employer (Private Sector)
Job Role: Management
Number of Vacancies: 1
Company Profile
Boeing is the world's largest aerospace company and leading manufacturer of commercial jetliners and defense, space and security systems. Boeing's partnership with the Middle East dates back more than 65 years, and remains strong today. In this thriving aerospace market—and one of our most rapidly growing regions—you'll find a variety of opportunities to join our team. Together, we'll support expanding commercial airplane and defense needs with innovative products and solutions. At Boeing, you can play an important role in building and supporting the region's growing aviation industry.

Join our team, and through our continued partnership, together we will grow.