Closed or Expired Job Posting This job posting is closed or has expired and is no longer open for applications.
Creation Date: 2012/11/16 03:23:35
Expiry Date: 2013/01/15
Ref. JB1845007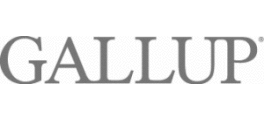 Project Manager, Dubai - Middle East

Gallup
Job Description
The Opportunity

•Are you a systems-minded perfectionist who is motivated by timelines and deadlines?
•Do you take ultimate responsibility for client satisfaction?
•Can you anticipate needs and ask smart questions to help clients get the information they need?
•Can you prioritize the urgency of competing demands, juggle multiple tasks, and follow them through to completion?
•Do you consistently track and measure service quality to orchestrate people, schedules, and resources for optimum productivity, efficiency and quality?
•Does your sophisticated personal touch make a difference in service quality?
•Do you immediately follow through on details and get things done?
•Do you love to coordinate efforts and see things "click"?
•Are you a warm, outgoing person who builds friendships and networks easily? Do others do more for you because they like you?
•Can you clear the air to help others confront and resolve conflicts to work as a team?
•Do you have the confidence to present project timelines to C-level directors and work with our clients to deliver on the project to schedule?

Project Managers coordinate the entire execution and delivery of consulting projects at Gallup. They work with various interviewing facilities, track timelines, manage costs, and maintain perfect records and billings of large-scale accounts. They work and coordinate with our operational resources in the USA, India and around the world to flawlessly execute delivery. They are master troubleshooters who have high adaptability and flexibility and are able to manage changing requests, demands and timelines. They are not fazed by challenges and obstacles but instead will work with the team to come up with the best possible solution. They regularly meet and work with our clients to ensure we meet the project timelines.


Project Managers need to budget for all projects in a manner that not only enhances margins but also allows for competitive pricing in the market place, while planning for the effective and efficient and timely completion of projects. They also manage the operations, back end processes and production that ensures smooth and cost efficient execution of all projects, while making certain that all systems and process are complied with
Skills
•You must have at least a bachelor's degree.
•At least 2 years of Project Management experience.
•You would need to be proficient in software applications such as Microsoft® Word, Excel® and PowerPoint®
•Fluency in spoken and written Arabic is an advantage.
Job Details
Job Location: Dubai, UAE
Company Industry: Consulting Services
Requirements : Employer (Private Sector)
Job Role: Management
Number of Vacancies: 1
Company Profile
Gallup is different from most consulting firms. While other organizations provide services in traditional disciplines such as cost reduction, building or re-engineering processes and systems, or mergers and acquisitions, we help companies drive true organic growth — revenue and profit increase from continuing operations. Advances in economics, psychology and management sciences, along with our own research, have led our researchers to discover how organizations can grow through talented employees being engaged and able to engage their customers. Our consultants are trusted advisors to many of the world''s leading companies. Our approach enables us to understand our clients'' visions and strategies and thereby develop and implement individualized solutions. At Gallup, we are just as committed to our employees. We select our associates for their talents, position them for success and provide them with opportunities to use their talents every day.