Closed or Expired Job Posting This job posting is closed or has expired and is no longer open for applications.
Creation Date: 2013/01/26 13:11:43
Expiry Date: 2013/03/27
Ref. JB1996911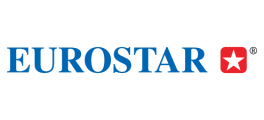 FMCG - Distribution and Sales Manager

Eurostar Group
Job Description
Answer customers' questions about products, prices, availability, or credit terms.
Contact new and existing customers to discuss their needs, and to explain how these needs could be met by specific products and services.
Quote prices, credit terms, or other bid specifications.
Negotiate prices or terms of sales or service agreements.
Inform customers of estimated delivery schedules, service contracts, warranties, or other information pertaining to purchased products.
Collaborate with colleagues to exchange information, such as selling strategies or marketing information.
Select the correct products or assist customers in making product selections, based on customers' needs, product specifications, and applicable regulations.
Complete expense reports, sales reports, or other paperwork.
Attend sales and trade meetings, and read related publications in order to obtain information about market conditions, business trends, and industry developments.
Visit establishments to evaluate needs or to promote product or service sales.
Emphasize product features based on analyses of customers' needs and on technical knowledge of product capabilities and limitations.
Maintain customer records, using automated systems.
Prepare sales contracts for orders obtained, and submit orders for processing.
Identify prospective customers by using business directories, following leads from existing clients, participating in organizations and clubs, and attending trade shows and conferences.
Prepare sales presentations or proposals to explain product specifications or applications.
Provide customers with ongoing technical support.
Initiate sales campaigns and follow marketing plan guidelines in order to meet sales and production expectations.
Demonstrate and explain the operation and use of products.
Complete product and development training as required.
Recommend ways for customers to alter product usage in order to improve production.
Compute customer's installation or production costs and estimate savings from new services, products, or equipment.
Consult with engineers regarding technical problems with products.
Stock or distribute resources, such as samples or promotional or educational materials.
Study information about new products so that equipment and supplies can be accurately depicted and proper recommendations made.
Verify that materials lists are accurate and that delivery schedules meet project deadlines.
Verify customers' credit ratings, and appraise equipment in order to determine contract terms and trade-in values.
Provide feedback to product design teams so that products can be tailored to clients' needs.
Sell service contracts for products.
Arrange for installation and testing of products or machinery.
Visit establishments, such as pharmacies, to determine product sales.
Advise customers regarding office layouts, legal and insurance regulations, cost analyses, and collection methods.
Review existing machinery/equipment placement, and create diagrams to illustrate efficient space utilization, using standard measuring devices and templates.
Train establishment personnel in equipment use.
Obtain building blueprints or specifications for use by engineering departments in bid preparations.
Skills
Experience in FMCG sales and distribution
Fluency in Arabic
Experience in Sudan
Job Details
Job Location: Khartoum, Sudan
Company Industry: FMCG
Requirements : Employer (Private Sector)
Job Role: Sales
Number of Vacancies: 1
Preferred Candidate
Career Level: Mid Career
Years of Experience: Min: 5 Max: 20
Residence Location: Sudan
Gender: Male
Nationality: India; Pakistan
Company Profile
With a reputation for excellence and strong adherence to world class standards that spans across two decades, EUROSTAR Group has firmly established itself as a pioneer and market leader in the digital satellite receiving systems industry. Aiming to duplicate their success into other industry verticals, the group has diversified and has grown dramatically through the strategy of tapping into new territories and expanding its
portfolio of products and services.

Over the last few years, EUROSTAR Group has consolidated its position as a market leader with its ability to correctly anticipate emerging and changing market trends.

EUROSTAR Group, headquartered in Dubai, United Arab Emirates, comprises of diverse businesses structured into the following domains:

Digital Satellite Receiving Systems
Consumer Electronics & Home Appliances
Multimedia - Pay TV
Fast Moving Consumer Goods ( F M C G ) & Trading
Express - Distribution & Logistics
Telecom Projects
Real Estate & Facilities Management
Corporate Sales
Solar - Power & Thermal

The company boasts of a strong presence in both regional and global markets. With over 25 retail showrooms in the Middle East and business operations spread across 50 countries worldwide.