Closed or Expired Job Posting This job posting is closed or has expired and is no longer open for applications.
Creation Date: 2013/02/10 15:00:25
Expiry Date: 2013/04/11
Ref. JB2044268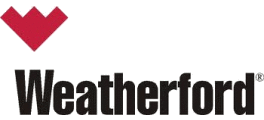 Tender & Commercial Manager (Saudi National)

Weatherford
Job Description
This senior level role is focused on providing support and input to the Regional Director, leadership team and Commercial Managers in the development and implementation of Growth Regions strategy.
Deliver leadership ensuring effective commercial governance and management of Growth Regions business in accordance with all relevant commercial policies and procedures.
Responsible for the development and management of individual tenders in accordance with the procedures from initiation to hand-over.

JOB FUNCTIONS
 Follows WFT Inc.'s business objectives as outlined in the Business Management System (BMS).
 Ensure pre-contract commercial matters, including tender preparation and approvals are in accordance with company policies and procedures
 Ensure effective and compliant post-contract commercial management and control of contracts, with commercial entitlement pursued, maximizing opportunities and minimizing threats
 Ensure commercial operational excellence is implemented
 Ensure timely management information is produced that helps manage day to day business, providing correct status and information / data in order to make better and future management decisions
 Develop an aligned and effective close/central working relationship between commercial project controls and financial functions
 Coordination of tender preparation process, specifically ensuring that necessary advice is received in connection with tax, insurance, contractual, legal and treasury
 JV/ Acquisitions coordination with Commercial Director
 Management review and input to business/ project set up, ensuring coordination/ administration procedures are in place
 Ensure effective handover of commercial matters from pre-contract to post-contract phase of projects and that contract objectives, scope, specifications and terms and conditions are understood by all relevant people
 Ensure business/ projects are appropriately resourced from a commercial perspective Development of sub-contracting strategies
 Perform an initial review of the Invitation to Tender (ITT) documents to establish the scope of work, the Tender schedule and the composition of the Tender team;
 Determine, in collaboration with Proposal Specialist, physical format for tender;
 Establish the requirements and deliverables of the Tender team members with due regard to the scope of work and the Tender schedule;
 Plan tender reviews and submittal deadlines according to the procedures and Customer requirements;
 Participate in all tender stage gate meetings;
 Ensure that all relevant data and information compiled during the tender development phase is considered and made available to all Tender team members;
 Maintain accurate records and files of all the tender data;
 Liaise with all tender team members to ensure accuracy and compliance with customer requirements and the commercial strategy as defined by the leaders.
 Oversee the tender estimate for accuracy and compliance with the customer requirements and commercial strategy;
 Alert management to potential problems in tender development / production;
 Review original writing by tender team members and ensure development of the qualifications; and manage negotiation and clarifications.
 Required to work on a 24 hours call basis.
 Work assignments carried out to the highest quality level.
 Must understand and comply with quality, safety, and company policies of Weatherford.
 Performs various other duties assigned by superiors within the physical constrains of the job
Skills
• University Degree in Business, Commercial or BS in Management or Engineering or relevant field or foreign equivalent plus 5 years of experience in the offshore Oil & Gas industry
• Minimum 15 years in senior commercial roles within the oil and gas/ related industry
• Minimum 10 years in senior operational project/ business roles within the oil and gas/ related industry.

Essential:

 Logical and methodical, results driven
 cost estimation or project experience
• proficient with MS Project Schedules, MS Excel Spreadsheets and MS Word.
• Having broader and advanced knowledge of company policy, products, services and operations
 Highly developed personal skills, multi-cultural sensitivity and multi-tasks oriented.
 Ability to consider and evaluate the interrelationships of numerous factors.
 Ability to communicate clearly and persuasively.
 Self-confidence and motivation, decisiveness, flexibility, sound business judgment, and determination.
 Familiarity with the latest developments in management techniques
 Proficient verbal and written communication skills.

 Ability to work effectively under pressure.
 Individual must be able to follow instructions
• Should be able to work closely and communicate interactively with all level of employees

Required for position:

• The successful candidate will be an ambassador for our client and Growth Regions
• Enhancing reputation and relationships, recognizing relevant country culture and local content.
• The Tender & Commercial Manager will create best in class commercial teamwork working to core values to a high professional standard and will ensure sustainable best value and practice at lowest cost, within schedule delivering company and client targets in a safe and secure manner.
Education
University Degree in Business, Commercial or BS in Management or Engineering or relevant field
Job Details
Job Location: Eastern Province, Saudi Arabia
Company Industry: Oil/Gas
Requirements : Employer (Private Sector)
Job Role: Management
Number of Vacancies: 1
Preferred Candidate
Career Level: Management
Years of Experience: Min: 10
Gender: Male
Nationality: Saudi Arabia
Degree: Bachelor's degree
Company Profile
One of the largest oilfield services companies, Weatherford operates in more than 100 countries and employs more than 50,000 people worldwide. With a product and service portfolio that spans the life cycle of a well— drilling, evaluation, completion, production and intervention— and a robust research and development effort, we are well positioned to meet the ever-evolving needs of the oil and gas industry. Turn to Weatherford for attentive service and Tactical Technology™ designed to maximize the value of your oil and gas assets.