Closed or Expired Job Posting This job posting is closed or has expired and is no longer open for applications.
Creation Date:
Expiry Date: 2013/05/05
Ref. JB2115345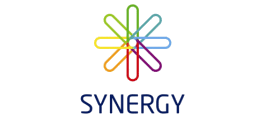 Job Description
Working tasks might include, but are not limited to:

a)Communicates with other departments and management to resolve problems and expedite work
b)Reporting Sourcing spend and trend analysis on a monthly / quarterly basis.
c)Coordinates with division (local) to capture sourcing needs through projects and completes feasibility study including make or buy analysis for prioritized projects.
d)Manages project work to ensure projects are on-time, complete and aligned with business strategies
e)Work with local and Global Division, Technical teams on knowledge transfer on projects
f)Leads and directs subordinates to resolve problems and complete work (Procurement and VAS) and back up for same.
g)Conducts Supplier Assessment through site audit, Technically assessing vendor capabilities or coordinates with global sourcing team members, where vendor is located to ensure same is completed in line with sourcing requirements for new vendor qualification
h)Manages supplier evaluation and continuous improvement programs, including yield management, Product yields, traceability working closely with quality, process engineering and management team of vendor.
i)Works closely with vendors on new product development to ensure product technical, quality, pricing requirements are met.
j)Collaborates among businesses, other functions for strategy alignment, needs definitions, specification or statement of work (SOW) development, procurement strategy definition and implementation, and priority improvement areas
k)Locates vendors of materials, equipment or supplies, using technical know how to identify suitable vendors and product specs, including shortlist of vendors based on technical capabilities (Equipment, Process, Quality, Capacity, Org) assessed and product identification, and interviews them in order to determine product qualification (pricing, specs) and terms of sales
l)Will be responsible to acquire materials/services to achieve quality, availability and cost needs of the organization
a.Sources materials based on vendor quotes and knowledge of market prices
m)Prepares bids, quotes, requests for proposals, purchase orders, and negotiates pricing and contracts as required
n)Coordinates with local team (Marketing, Country Business Leaders and Division) to ensure product Commercialization plans are in place for new products being outsourced.
o)Monitors and evaluates supplier performance in accordance with established rating and reporting system (TQRDC)
p)Will be ISO 9001 coordinator for office and manufacturing location for with external audit company.Responsible for coordinating external and internal audits, to ensure certification requirements are met and also conduct management meetings for same.
q) Utilizes the Global Project System (GPS) to gather and analyze data.
r) Leads Sourcing compliance activities
Skills
- A Bachelor level - Industrial Engineering is generally required with a minimum of 3-6 years relevant working experience is required.
- Thorough knowledge of theories and practices, typically applied to one or more disciplines, such as raw materials, supplies, equipment, services, process/transactional, etc.
- Knowledge of computer programs and corporate systems relevant to the assigned area of responsibility is normally required.
- Generally requires the ability to communicate in written and spoken English.
Job Details
Job Location: Riyadh, Saudi Arabia
Company Industry: FMCG
Requirements : Recruitment Agency
Job Role: Purchasing and Procurement
Number of Vacancies: 1
Preferred Candidate
Career Level: Mid Career
Years of Experience: Min: 2
Residence Location: Saudi Arabia
Nationality: Saudi Arabia