Closed or Expired Job Posting This job posting is closed or has expired and is no longer open for applications.
Creation Date:
Expiry Date: 2013/01/13
Ref. JB1756302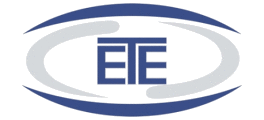 IT MANAGER

Eastern Trading & Cont. Co.
Job Description
A leading and a well-established construction company in the Kingdom of Saudi Arabia is in need of it IT MANAGER who will work with a team of IT professionals and will help in creating right IT infrastructure, hardware and software support for all the companies of the Group along with supervising and coordinating the implementation of the correct business processes.

Duties and responsibilities

- This position will manage a large and diverse team that will be responsible for providing infrastructure architecture, design and implementation in support of business initiatives.
- To align IT risk management process with enterprise-wide risk management.
- To closely work with different departments of the group and systematically tie up with all Departments for proper maintenance of technology infrastructure, as well as digital property for the business units.
- To ensure that that the IT infrastructure is aligned with the business directives and need for appropriate technology which is evolving. Manager-IT provides timely recommendations for machine and software ramp ups to ensure that the business functions at an outstanding pace in terms of workforce productivity and information security.
- To ensure proper test and check are carried out for all IT solutions before implementing it.
- To monitor the work of IT personnel so as to ensure availability of prompt service to end users.
- Lead a project team and individuals from operations, purchasing, maintenance, warehousing, finance, HR, Audit and other functions and will deliver an integrated business system solution and implement it in a timely and cost effective manner.
- Monitor new developments in the field of IT and advise the business about appropriate, cost effective business IT solutions which could enhance or replace existing systems.
- Provide professional advice and support to all levels of the business on the full range of IT issues to ensure that the IT capabilities of the business are optimized.
- Identify opportunities for serving other functions using IT software and hardware solutions.
- Train other functions' personnel on IT software and efficient usage of the same.
- Ensure IT architecture and standards are developed and implemented in line with the highest quality standards
- Defining and transforming the country's IT system in relation to global IT strategy and local business strategy.
- Maintaining the efficient working condition of all IT systems (business applications and technical infrastructure) in line and consistent with the IT policy of the group as a whole.
Skills
Skills and Qualifications

- A Degree in either Computer Science or Engineering.
- A minimum of 5 years of management experience within the IT industry, Programming, Networking / IT Security.
- At least 10 years of experience in IT field.
- Graduate in Computer Science or Equivalent
- Minimum 8 years experience in IT infrastructure; Retail business solutions projects
- Knowledge in IT Technologies - LAN, WAN, Internet, Security
- Sound knowledge in implementing Oracle ERP, HR System, Purchasing, Warehouse and Maintenance Management Systems.
- Strong knowledge and hands on experience with Windows Server 2003, Microsoft Dynamics (Axapta), SQL Servers, Microsoft Active Directory, Server Hardening, Clustering, Firewalls, Load Balancing, Citrix, Blade Servers, SAN Storage and Backups, DB Oracle and OFS, (RAC configurations an advantage).
- Extensive networking skills: TCP/IP, WANS, LAN, DNS, DHCP, VLANS, sub netting and implementation abilities.
- Must have IT Management - Regional Technical Support experience
- Fluency in Arabic & English.
- Microsoft ( MCSE) and CISCO certification is an advantage
Job Details
Job Location: Eastern Province, Saudi Arabia
Company Industry: Construction/Civil Engineering; Installation, Maintenance, and Repair; Information Technology
Requirements : Employer (Private Sector)
Job Role: Management
Employment Status: Full time
Employment Type: Employee
Manages Others: Yes
Number of Vacancies: 1
Preferred Candidate
Career Level: Management
Years of Experience: Min: 5
Residence Location: Eastern Province, Saudi Arabia; Jubail, Saudi Arabia; Khobar, Saudi Arabia; Dammam, Saudi Arabia; Qatif, Saudi Arabia; Hofof, Saudi Arabia; Riyadh, Saudi Arabia; Hafr Albaten, Saudi Arabia; Alahsa, Saudi Arabia
Gender: Male
Nationality: United Arab Emirates; Australia; Bahrain; Canada; Djibouti; Algeria; Egypt; Great Britain (UK); Ireland; India; Iraq; Jordan; Comoros; Kuwait; Lebanon; Libya; Morocco; Mauritania; New Zealand; Oman; Philippines; Pakistan; Palestine; Qatar; Saudi Arabia; Sudan; Somalia; Syria; Tunisia; United Kingdom; United States; Yemen
Degree: Bachelor's degree
Company Profile
Eastern Trading & Contracting Establishment ( ETE ) was founded in 1971, as a general trading and contracting firm by Mr. Ali A. Bu Khamseen, the owner and the chairman. During the ensuing years, the company has widened the scope and range of its operations to include such diverse activities as Ready Mixed Concrete, Glass & Aluminum, Metal & Steel, Transportation, Cement Products, Stone Quarries, Construction, Electromechanical Works and Precast Concrete.

ETE Group joint ventures includes;

GAM Arabia - A joint -venture between ETE Group and GAM of Spain, engaged into rental of various heavy equipment for construction industry use.

TECALUM ARABIA - Specialized in extrusion and manufacture products of aluminum for the building and industrial sector. The quality of all our production processes ensure excellent final product.

TABALSA - A joint venture between ETE Group & TABALSA of Spain engaged into production and sales of electrical metallic tubes.

Since the early days of its establishment, ETE has committed itself to sustainable development and growth until it became one of the pioneering construction and industrial entities in the Eastern Province of Saudi Arabia.

As of today, ETE stands for its excellence, superiority in quality and efficiency in serving its customers and the society, while fully considering the environmental safety with utmost social responsiveness. Therefore, pro-actively contributing towards balanced social and economical growth of the region.

The ETE plants which are operating under various divisions are strategically located and some of the most efficient and best maintained in the region. The record growth level in the recent past indicates the commitment and determination of ETE to lead the regional construction industry through sustainable development.