Closed or Expired Job Posting This job posting is closed or has expired and is no longer open for applications.
Creation Date: 2013/01/09 16:36:55
Expiry Date: 2013/03/10
Ref. JB1949409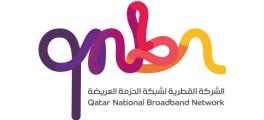 Electro-Mechanical Engineer

Qatar National Broadband Network
Job Description
Division: Operations
Department: Network Operations & Maintenance

Reports to:
• Inside Plant Maintenance Manager

Job Summary
• Responsible for supervising the installation, acceptance, handover & maintaining the electro-mechanical activities of the CO Sites in coordination with the assigned vendors.

Main Responsibilities
• Perform moderately complex duties in the electrical, electronic, electromechanical, or mechanical areas.
• Construct, troubleshoot, calibrate, adjust, test, and maintain equipment, components, devices, or systems within the CO sites.
• Interpret electrical and mechanical drawings, specifications, and control diagrams.
• Develop or modify products and equipment to requirements/specifications.
• Supervise electro mechanical work including but not limited to generator, ATS, UPS, electrical wiring, cabling, BMS,HVAC, Plumbing, fire fighting, fire alarm, access, security and surveillance systems and other mechanical equipments.
• Direct and supervise day to day work activities of vendors to ensure proper implementation and execution.
• Conduct inspection/ investigation on CO buildings and evaluate services provided by the Vendor.
• Handle, implement and address all maintenance issues within CO sites.
• Ensure timely preventive and corrective maintenance is made to all CO sites.
• Monitor and coordinate with vendors any maintenance activities completion ensuring that their work is properly completed.
• Follow up & escalate any major electro-mechanical issues identified and ensure a timely resolution.
• Prepare technical reports for proper documentation and provide updates to the direct supervisor.
• Ensure compliance with government and client standards, execute corrective measures if necessary.
• Practice duties and roles in line with the authorities as illustrated in the authority matrix.
• This covers the key responsibilities to be performed, but is not all inclusive. It doesn't preclude other responsibilities from being assigned and undertaken.
Skills
Educational Qualifications & Certifications

• Bachelor's degree preferably in Electrical and/or Mechanical Engineering or related field.

Experience
• At least 3 years of progressive experience in a similar position within the telecommunications industry or related field.
Job Details
Job Location: Doha, Qatar
Company Industry: Telecommunications
Requirements : Employer (Private Sector)
Job Role: Engineering
Employment Status: Full time
Employment Type: Employee
Manages Others: No
Number of Vacancies: 2
Preferred Candidate
Career Level: Mid Career
Years of Experience: Min: 3
Degree: Bachelor's degree
Company Profile
With a mandate to enable accessible high-speed communications over a world-class fiber optic network, Qatar National Broadband Network Company (Qnbn) was established as a government-owned shareholding company.

In line with the Qatar ICT Strategy 2015, the Qatar National Broadband Plan launched by the Ministry of Information and Communications Technology (MICT) and Qatar National Vision 2030, Qnbn aims to empower the nation with broadband fiber by providing citizens and businesses with access to more choice in selecting service operators for faster, next generation internet services.

As a key contributor to Qatar's advancement towards becoming a knowledge-economy, Qnbn aims to achieve maximum coverage at speeds of over 100 Mbit/s as it serves the wider digitization agenda of the country. Providing open and equal access to service providers, the next generation fiber optic network which is the alternative to copper will bring the community and enterprises the benefits of enhanced delivery of services, cost savings, increased competitiveness and improved sustainability.

Qnbn operates within the existing laws and under license conditions issued by the Communication Regulatory Authority.

For more info, please visit www.qnbn.qa