Closed or Expired Job Posting This job posting is closed or has expired and is no longer open for applications.
Creation Date: 2012/08/27 06:50:03
Expiry Date: 2014/11/15
Ref. JB1822679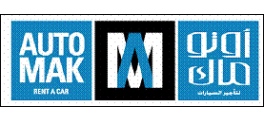 Used Car Salesman

Automak Automotive Company K.S.C.C
Job Description
1. Department Overview:
The mission of Dealership Sales department is to provide support for all sales activities of pre-owned vehicle sales by focusing on the objectives in an effective and timely manner to achieve customer satisfaction and maximize profitability in line with company objectives.

2. Position Overview:
Implements approved sales strategies and performs pre-owned vehicle sales activities by dealing with customers, understanding their needs and sells assigned vehicles at prefixed selling price by using effective sales techniques

3. Main Position Functions:
1. Provides customer service by greeting and assisting customers, and responding to customer inquiries and requirements for vehicle purchase.
2. Maintains interactions with the existing customers and develops new prospects with potential customers.
3. Communicates to existing and potential customers to stimulate interest in establishing and expanding pre-owned car sale offers.
4. Communicates effectively with customers about the advantages, benefits and specifications of pre-owned vehicles to suit customer's best interest.
5. Ensures that sufficient stock of pre-owned vehicles is available to meet the forecasted customer demand in each vehicle category and segment.
6. Monitors and makes sure that all display vehicles in the showroom are well maintained and displayed to attract the best interest of customers.
7. Ensures that all showroom display vehicles have Price tags, specifications details and that necessary brochures and catalogues are available for effective selling.
8. Provides necessary demonstration on vehicle features, characteristics, specifications and performs test drive with customers as necessary.
9. Negotiates with customers on pricing which suits the best interest of the company and closes the sales order by confirming the payment receipt.
10. Gathers informations on current customer trends, pricing structure and competitor data and submits it to the Sales Manager for necessary revisions.
11. Attends customer calls and responds to their queries through the telephone, and performs necessary arrangements to reserve vehicle sale order by confirming the payment.
12. Provides necessary advice and options for the customer's vehicle needs by confirming the availability of vehicles, terms and conditions and applicable Registration charges.
13. Prepares and submits retail sales quotations to customers based on the approved pricing rates from Sales Manager.
14. Confirms and secures the payment terms and conditions and obtains necessary legal documents from customers for registration requirements.
15. Performs necessary sales tasks to achieve monthly financial targets and other related tasks to increase sales.
16. Maintains customer database by entering all sales information on the ERP system
17. Generates vehicle Sale invoices from the ERP system and submits it to the customer & then confirms the payment receipt with cashier.
18. Ensures that all necessary Customer documents and available for the Traffic registration process and follows up with the Traffic & Admin & Fleet departments for the legal procedures of vehicle registration.
19. Communicates and monitors the Reconditioning and Inspection process with Service Department to ensure that all pre-owned vehicles meet the required quality standards of the company and the best interest of customers.
20. Communicates with insurance companies, suppliers and inter departments to ensure that all sales process reach the sales standard of the company and supports the Sales manager in report preparation and other sales campaign activities.
Skills
• Minimum 2 yrs experience as a car salesman (used or new).
• Achieve sales targets accordingly.
• Excellent customer service and negotiation skills.
• Ability to show case various features and benefits of vehicles.
• Ensuring the cleanliness of vehicles before sale and preparing delivery note upon sale.
• Communication Skills - Arabic is a must.
• Must have Transferable Visa.
Job Details
Job Location: Al Kuwait, Kuwait
Company Industry: Automotive; Sales
Requirements : Employer (Private Sector)
Job Role: Sales
Employment Status: Full time
Employment Type: Employee
Number of Vacancies: 1
Preferred Candidate
Career Level: Mid Career
Years of Experience: Min: 2
Residence Location: Kuwait
Gender: Male
Nationality: United Arab Emirates; Bahrain; Djibouti; Algeria; Egypt; Iraq; Jordan; Comoros; Kuwait; Lebanon; Libya; Morocco; Mauritania; Oman; Palestine; Qatar; Saudi Arabia; Sudan; Somalia; Syria; Tunisia; Yemen
Degree: Bachelor's degree
Company Profile
Automak Automotive Co. K.S.C.C. was established in the year 2002 as a subsidiary of Mohammed Abdulmohsin Al-Kharafi and Sons Co. (MAK Group) and is in the business of renting and leasing commercial vehicles to creditworthy corporate, oil, public and government organizations.

Based in Shuwaikh Industrial Area, with operating offices in east of Ahmadi, Automak's current portfolio includes contracts with over 100 premier companies and organizations in Kuwait with a fleet of over 4500 vehicles and 700 employees; with an annual turnover in excess of 50 million dollars. In the past year, Automak has also expanded the rental business and launched an international rental network in GCC, MENA region and Europe.