Closed or Expired Job Posting This job posting is closed or has expired and is no longer open for applications.
Creation Date: 2013/02/13 13:25:23
Expiry Date: 2013/04/18
Ref. JB2053775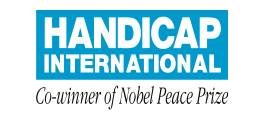 REGIONAL PROJECT MANAGER

Handicap International
Job Description
OBJECTIVE OF THE POSITION:

The Project Manager will be responsible for ensuring the successful implementation of the 'Strengthening Disabled People's Organizations' role in multi-stakeholder dialogues for democratic changes in Egypt, Jordan and the occupied Palestinian territories' project.

THE PROJECT:

The 'Strengthening Disabled People's Organizations' role in multi-stakeholder dialogues for democratic changes in Egypt, Jordan and the occupied Palestinian territories' project is a regional initiative, with activities primarily based in Jordan, Palestine (West Bank and Gaza Strip) and Egypt. Activities within the project are both country-specific and regional in nature. The overall implementation period of the project is from April 2013 to March 2016. The project builds on the results of earlier initiatives carried out by Handicap International with its partners that aimed to strengthen the capacities of key leaders of the disability movement in the Middle East region.

The project seeks to ensure that Disabled Persons' Organisations (DPOs) in Jordan, Palestine and Egypt are acknowledged by authorities and other civil society organisation as legitimate civil society stakeholders in national policy processes.

The project is structured around 3 key components:
1) Developing the skills and practical experience of national DPOs in monitoring public policies and advocating for disability rights
2) Strengthening the dialogue and interaction mechanisms on disability rights between DPOs, authorities and civil society organisations at national and regional levels
3) Sharing good practices on how DPOs influence policy making processes among the disability movement and with political and civil society stakeholders at national and regional levels

REPONSIBILITIES:

The Project Manager will be responsible for:
• Ensuring the overall implementation of the project according to workplans developed within the project Steering Committee and in coordination with the HI regional and country-based teams
• Providing direct leadership for the planning, implementation and monitoring of activities at the regional level
• Coordinating the planning, implementation and monitoring of country-specific activities in Jordan, Egypt and Palestine with the collaboration of HI and partner teams based in each countries

Specific responsibilities of the Project Manager include:
1) Project management:
• Plan and implement project activities; co-ordinate between the project's various stakeholders in line with the strategic direction of the overall project
• Implement the project monitoring system and ensure the continuous monitoring of activities
• Manage the project's financial, logistical and material resources
• Develop and implement formal partnership agreements
2) Project coordination
• Coordinate actions led by country-based HI teams
• Ensure an efficient sharing of information with regional and country-based HI teams
• Lead strategic and operational meetings of HI teams at the regional level
• Develop and facilitate coordination mechanisms between project partners
3) Internal and external reporting:
• Develop and implement data collection tools and mechanisms for HI project teams and partners on activity implementation
• Submit periodic internal project activity updates (activity and budget follow up)
• Prepare formal activity reports for international funding agencies according to defined schedules and requirements
Skills
•The position is based in Amman, but will require travel to other countries in the Middle East (mainly Palestine and Egypt)
• Ability to work under pressure in an unstable and changing environment
• Flexibility, ability to take initiatives, find solutions and facilitate decision-making within the frame of the project's governance
• Constant communication within the Middle East team
• Ability to work in a team / Group leadership

PROFILE SOUGHT:
An experienced, bilingual (English/Arabic) project manager with proven experience in managing complex international cooperation projects.

Skills:
• Excellent management, organization and coordination skills.
• Ability to work independently without constant supervision.
• Excellent communication skills (internal within the team and external with various national and regional stakeholders)
• Excellent interpersonal skills, dynamic and motivated; ability to work within a cohesive team; oriented to solutions.
• Strong diplomacy and good negotiating skills.
• High level written and oral presentation skills in English and Arabic (essential)
• Flexibility and ability to respond to variable job demands of an international NGO

Education and experience:
• Level of education : Degree in management or social sciences
• At least 5 years of experience in project management, with proven skills in planning, monitoring and evaluation
• Extensive experience in budgetary management
• Significant experience managing funding contracts and preparing reports for donor agencies
• Extensive experience working with stakeholders from a variety of levels (e.g. community members to government representatives)
• Experience working for an international NGO
• Experience in human resources management
Desired:
• Experience working at grassroots level with civil society organisations
• Experience working on advocacy campaigns
Education
Management or Social Sciences
Job Details
Job Location: Amman, Jordan
Company Industry: Community/Social Services/and Nonprofit
Requirements : Employer (Private Sector)
Job Role: Management
Employment Status: Full time
Employment Type: Employee
Number of Vacancies: 1
Preferred Candidate
Career Level: Management
Years of Experience: Min: 5
Degree: Bachelor's degree
Company Profile
Handicap International
Handicap International is a not-for-profit organization with no religious or political affiliation. It operates as a federation made up of a network of associations that provide it with human and financial resources, manage
its projects and implement its actions and social mission.

Handicap International is working regionally through its Regional Programmer in the Middle East since 2002.
Through its permanent missions in Egypt, Iraq, Jordan, Lebanon and the occupied Palestinian territories, it is currently implementing directly several projects and actions, together with its several partners, in different areas.

The objectives of the implemented projects are focusing on the essential and priority needs identified for each context and vary for the support to and empowerment of the disability movement, capacity building of the Disabled Peoples' Organisations, local inclusive development, support to the development and enforcement of necessary policies, reinforcement of the accessibility and quality of the delivery of services for people with disabilities and in situation of vulnerability, emergency response in time of crises and post crises, landmine risk education and victims assistance, preparedness to disaster for inclusive responses etc.

Through two regional projects working with and through the 5 country mission and in Syria and Yemen -through partner organisations-, Handicap International works for the strengthening for the advocacy
capacities of the disability movement and the proactive monitoring of the situations and evolutions, for the rights and equal opportunities of persons with disabilities in the Middle East.