Closed or Expired Job Posting This job posting is closed or has expired and is no longer open for applications.
Ref. JB1809582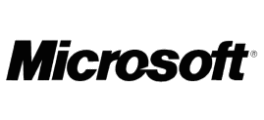 Senior Software Development Engineer - Search

Microsoft
Does working on an online system as big as the internet excite you? Do you want to be part of such a system with millions of users and a monumental scale of data? Do you have what it takes to show technical leadership and become a role model for more junior developers on the team? Does the idea of touching the lives of millions of users and seeing the impact of your work first-hand exhilarate you?

If you answered yes to all the above, we believe we have the perfect job for you. We are looking for a motivated senior software engineer to help us take Microsoft's Search Engine Bing to its full potential in underserved markets. Candidates will have the opportunity to work on various parts of the search engine, implementing diverse wide-spanning user scenarios to completion. Working in a state of the art team, there is a tremendous opportunity to influence in a dynamic fast-paced environment. The successful candidate should be a seasoned software developer with a good eye for data analytics/engineering. You should possess a can-do attitude in getting the job done with quality and having a meaningful intra/extra-team impact. In short we need a super star technical leader.

Job Responsibilities

- Develop/Analyze/Maintain quality native (C++) and managed code
- Investigate/Understand/Explain complex pipelines/applications
- Analyze user/data trends and pragmatically verify assumptions
- Propose creative solutions to existing problems and perform fast prototyping
- Use state of the art machine learning techniques to process data and create solutions
- Provide technical leadership and drive ideas
- Being able to carry various experiments with complex interfering variables and zoom-in on the right factors (and transfer these skills over)
- Simultaneously work on various projects stretching the limits of your skillset
Skills
- Bachelor of Science in Computer Science or related field (Masters is a plus)
- Demonstrable experience shipping software products (through the full software life-cycle)
- Demonstrable technical/idea leadership experience
- Previous work on large scale online systems is a plus
- Strong coding/problem solving experience
- Superb software design skills
- Familiarity with one or more scripting languages
- Proven track-record working on data-engineering/machine-learning (big plus)
- Familiarity with the Agile Process and techniques like Test Driven Development (highly desirable)
Company Profile
Microsoft is the worldwide leader in software, services and solutions that help people and businesses realize their full potential. We're motivated and inspired by how our customers and partners use our software to find creative solutions to business problems, develop breakthrough ideas and stay connected to what's important to them.


We run our company in much the same way. Our employees come as they are and do what they love. We're a global company, located in over 100 countries, but we often act like a startup. We do software — but we also do hardware, services, research, and community outreach. We work hard, but we value work/life balance, and each of us defines what that means to us. So why not explore what we do, where we do it, and what life is really like at Microsoft? You just might be surprised.
Job Details
Job Location: Cairo, Egypt
Company Industry: Information Technology
Company Type: Employer (Private Sector)
Job Role: Research
Number of Vacancies: 1
Preferred Candidate