Closed or Expired Job Posting This job posting is closed or has expired and is no longer open for applications.
Ref. JB1791414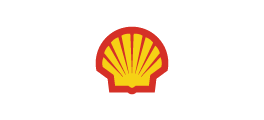 Seismic Interpreter - Saudi Arabia

Shell
The South Rub Al Khali Company Limited (SRAK) was formed to explore for and develop natural gas and associated liquids in the Kingdom of Saudi Arabia's remote Rub 'al Khali (Empty Quarter). The Joint Venture was established in December 2003 and has two shareholders, Saudi Aramco (50%) and Shell (50%). The Venture is currently in its Second Exploration Period (SEP) with a focus to appraise and ultimately develop large quantities of discovered sour gas in a series of structures called Kidan. The commitment made as part of the Second Exploration Period is for the drilling of three exploration wells and three appraisal wells, the acquisition of 3600km2 3D seismic data to complement the just purchased 4000km2 of 3D seismic plus acquisition of another 3000km of 2D seismic data. SRAK has received approval from the Ministry of Petroleum of its submitted appraisal plan on the 20th of September 2011. In addition to this, significant budget has been approved to execute development and appraisal studies to underpin the realization of the opportunity and to be in a position to move fast to concept select should appraisal give encouragement. The SRAK venture fits both within the Kingdom's drive for more gas to satisfy the growing domestic power demand as well as Saudi Aramco's and Shell's strategies of upstream collaboration. As the gas field is remote and the gas very sour, early definition of the surface facilities and potential value improvement ideas is essential. HSSE is a particular challenge due to the higher partial pressure of H2S.

Responsibilities:

- Develop and maintain regional geological models for petroleum systems and propose data purchase or studies to test these concepts.
- Compile relevant data, identifying critical information that impact assessments.
- Evaluate and integrate all relevant data in order to make a technically sound assessment of the prospectivity of basins, plays and prospects using play-based exploration principles.
- Conduct regional 3D and 2D seismic data interpretations, including well-seismic correlation, depth conversion, visualisation, and data management.
- Integrate subsurface well data into regional and prospect-specific seismic interpretation, including facies interpretations, geological controls on reservoir distribution, petrophysics etc.
- Mature and assess the potential of identified prospects, generating well proposals where justified.
- Participate in acreage evaluations as part of licensing rounds and acreage acquisitions/divestments.
- Seek timely integration of required contributions from specialists together with own expertise. Ensure cross-discipline integration with PE and geophysical inputs.
- Conduct or direct specialist geological and geochemical studies and integrate potential fields data (gravity, magnetics).
- Utilise GIS for mapping and maintain appropriate data management procedures for archiving and retrieval.
- Assess regional and prospect risks and uncertainties.
The successful candidate(s) will work as part of an integrated team.
Skills
- Seasoned E&P professional with >8 yrs technical experience in EP, preferably including operational experience.
- Advanced degree in geology or other geosciences discipline required (masters or higher).
- Strong technical and analytical skills with subsurface experience and proven track record in a variety of stratigraphic and structural settings.
- Thorough understanding of prospect maturation/appraisal and early exploration phase data acquisition requirements and associated operations.
- Workstation skills and ability to provide quality interpretations (2D and 3D) and data interpretations leading to the generation of well proposals and acreage acquisition/divestment.
- An in-depth knowledge of depositional systems and sequence stratigraphic principles.
- Ability to network and collaborate with subsurface (RE, PT, geochem, basin modeling, WE), surface (facilities-cost engineering) and other non-technical disciplines.|
- Ability and confidence to work and think independently, including outside areas of core competence, while contributing as team player.
- Strong HSE awareness.
- Willingness to challenge dogma.
Job Details
Job Location: Khobar, Saudi Arabia
Company Industry: Oil/Gas
Company Type: Employer (Private Sector)
Job Role: Support Services
Employment Status: Full time
Employment Type: Employee
Number of Vacancies: 1
Preferred Candidate
Career Level: Mid Career
Years of Experience: Min: 7
Degree: Bachelor's degree / higher diploma