Closed or Expired Job Posting This job posting is closed or has expired and is no longer open for applications.
Ref. JB1817032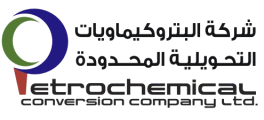 Nylon Finishing Operator

Petrochemical Conversion Company
ROLE PURPOSE
Operates the Plant back end area at the Jubail site. Develops into the operational expert on this shift for the Plant back end area. Provides relief for the Board Operator and the Polymerizer Operator whenever necessary.

Follows best working practises and operating procedures to ensure safe and efficient operation of the Plant back end area.

Exhibits at all times, excellent safety behaviours in a multi-cultural workforce during the construction, commissioning, start up and fully operational phases of the project.

Teaches other employees how to run the Plant back end area in a safe, incident free, reliable manner while identifying opportunities to reduce costs, increase productivity, and most importantly, continually reduce the risk of accidents and injuries.

KEY ACCOUNTABILITIES

1. COMMISSIONING, START UP, AND PLANT OPERATING PLANS
- Participates in job specific training, presentations, modules, qualification tests required to qualify for their job rotations.
- Promotes and role models proactive safety behaviours. Demonstrates personal responsibility for their actions and looks out for their peers while trying to achieve zero incident safety goals.
- Works on and executes commissioning, startup, and operational plans.
- Operates the Plant back end area following all procedures and best practise. Documents and monitors key operating parameters.
- Ensures that handovers between Nylon Finishing Operators are thorough and clearly communicated and documented.
- Promotes flexible team working within the shift team.
- Identifies improvement opportunities that address safety or operating issues.
- Work effectively with multi-cultural personnel to execute work assignments.
- They must provide timely assistance to other Nylon plant operators when required.

2. PRACTICES, PROCEDURES AND DOCUMENT MANAGEMENT
- Follows all procedures associated with their job.
- Identifies and documents best practices associated with plant operations.
- Accurately documents all data and fills out all forms. Ensures data and forms are filed, retained, and distributed as required by plant practices.
- Complies with all key work processes required by the company Operational Excellence System (OES) and highlights any deficiencies.
- Follows all record retention practices as required by plant OES requirements.

3. TRAINING AND DEVELOPMENT
- Trains and mentors new team members in safe, incident-free operation of jobs tasks they are qualified performing.
- Follows all safe work processes, Tenets of Operations, and knows the Finishing Operator's roles and responsibilities for executing the Operational Excellence Management System practices and procedures in this job.
- Qualify to work in three positions on the shift team.

4. CONTINUOUS RELIABILITY IMPROVEMENT
- Submits improvement ideas and supports their adoption and implementation.
- Makes contributions to the Nylon plant improvement team as required.
- Identifies and tracks efficiency data associated with key operational activities.

5. STRATEGIC PLANNING AND COMMUNICATIONS
- Operates the CP back end area in a way consistent with the strategic OE plans.
- Communicates effectively and frequently with all members of the shift team.
- Communicates clearly with day staff and other outside agencies as required.
- Communicates effectively with other shift teams. Manages shift change over with the other shift's Operators for effective clear communication of the CP back end's current status and issues that are apparent or may occur.

6. CONTRACTOR MANAGEMENT
- Provides coordination and guidance to non-shift contract personnel to help them work safely and provide a high quality of service to the shift operating team.
Skills
OPERATING CONTEXT, BOUNDARIES AND DECISION MAKING
Operates and monitors the back end of the CP Plant. Capable of running this section of plant in the DCS whenever required as well as documenting all required parameters for the shift report. Highlights any trends in this area that may become an issue to the Board Operator / Shift Supervisor and suggests corrective action to be taken.

Contributes to the shift improvement team by providing input on priorities and guidance. Manages shift changeovers in a manner that ensures safe, incident-free, efficient operation of all facilities and that the Polymerizer is operating at the desired condition. Effectively records a summary of operating issues and plant data for their area and contributes to the shift report. Makes recommendations and supports development of proposals for projects and changes to improve the safety, efficiency and profitability of the Nylon plant. Qualifies for relieving the Board Operator and the Polymerizer Operator whenever necessary.


QUALIFICATIONS, KNOWLEDGE, SKILLS & EXPERIENCE

Qualifications: Must have a technical diploma or technical college certificate or higher.

Training: Must have knowledge and experience of plant operations including aspects of planning, training, scheduling, safe work practices and incident free operations.

Skills: Must have excellent verbal and written English communications skills. Proficient in MS-Office programs. Strong interpersonal and mentoring skills and organizational accountability processes; good multi-tasking skills.

Experience: Must have a minimum of 7+ years of experience in positions supporting plant operations or maintenance. Having plant operating experience in a manufacturing environment is essential while having operational board experience is preferred.
Education
Must have a technical diploma or technical college certificate or higher
Job Details
Job Location: Jubail, Saudi Arabia
Company Industry: Petrochemicals; Industrial; Manufacturing
Company Type: Employer (Private Sector)
Job Role: Other
Employment Status: Full time
Employment Type: Employee
Number of Vacancies: 4
Preferred Candidate
Career Level: Mid Career
Years of Experience: Min: 7
Gender: Male
Nationality: Egypt; Indonesia; India; Jordan; Philippines; Pakistan; Saudi Arabia
Degree: Certification / diploma