Closed or Expired Job Posting This job posting is closed or has expired and is no longer open for applications.
Ref. JB1811444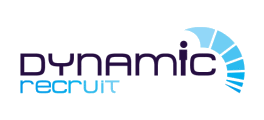 National Sales Manager

Dynamic Recruit
The following job is for a multinational firm based in Lebanon:

Department:
Sales

Manages:
• District Managers
• Merchandising Supervisors
• Channel Managers
• Trade Marketing Manager
• Sales Assistants
• Sales Analyst

Purpose:
Translates the company objectives and strategies into an actionable sales, coverage and distribution plan in assigned market to ensure the achievement and maximization of the company's brand growth as well as profitability objectives.

Job Description:
• Develop the sales business plan to maximize profits, turnover growth, coverage and distribution of the company's brand portfolio.
• Develop the sales forecasts by product, month, district/area, and channel.
• Responsible for the achievement of all objectives set within the approved business plan.
• Ensure the timely update of the rolling forecast.
• Responsible for the timely collections of all receivables.
• Reviews and approves (along with finance and legal Dept) all contracts to be signed with the trade.
• Reviews and approves the opening of new client files (as per company guidelines).
• Constantly review and update the credit terms for the trade and attain the necessary approvals before implementation.
• Support the sales team to penetrate new channels and/or regions through creative sales techniques.
• Responsible for the department operation within approved budget boundaries.
• Issue monthly reports to Managing Director on all matters concerning the Sales department performance and its operations.
• Prepare & present quarterly business reviews for the department.
• Develop an efficient sales department structure that best serves the sales development plans.
• Manage and direct the sales team towards effective implementation of marketing activities.
• Support the district and channel managers in developing their proposals and presentations as per company standards.
• Control sales targets (product mix) and department expenses to meet approved budget guidelines.
• Prepare and submit price model proposals while ensuring to avoid shelf/trade price gaps.
• Develop the sales capability through coaching and mentoring to the sales team to continuously improve performance
• Follow up and evaluate the performance of the sales team to ensure that sales targets and KPI's are met.
• Ensure that adequate and qualified sales workforce is sourced as per the business requirements.
• Ensure that the sales department is adhering to company policies and guidelines.
• Ensure that all sales department reports are produced, filed and updated in timely fashion.
• Ensures that all trade marketing efforts are planned on time and efficiently implemented.
• Maintains close coordination with the category management team to ensure proper support is given to the sales team and that the category plans are being implemented efficiently while taking joint corrective measures wherever required.
• Provide timely update to the managing director on the development of the sales department and changes in market dynamics.
• Maintain accurate records of all pricings, sales, and activity reports submitted by District Managers and Channel Managers.
• Prepare and submit the monthly and quarterly, sales review report on time.
• Maintain close and good relations with key clients.
• Ensures that the routes and coverage cycles are updated on timely manner and maintained at efficient levels.

Decision-Making Authority:
- Implementation and execution of approved budget.
- Employee evaluation and disciplinary action.
- Execution of sales and distribution plan.

Compensation Package:
$4500 - $5000/month full
Skills
Education:
• Bachelor's degree in Business management (Sales & Marketing)
• MS Office applications
• Written and spoken fluency in English & Arabic languages
• Market dynamics

Experience:
• 5-7 years of experience in sales management
Education
Sales & Marketing
Company Profile
Dynamic Recruit is a recruitment and HR consulting firm, but we are different in our methodology and focus. We believe that the Employers and Job Seekers are both our clients. Therefore, they deserve equal attention and high quality services.

Our goal is to provide Employers with top candidates and Job Seekers with the best career opportunities.

We offer our different clients a unique set of services, which are all provided on a one-to-one personal basis without exception. Even though we utilize the latest technologies and processes in our work, we believe that recruitment and consulting are people-driven, so we do our best to stay true to that.

Here are the different services we offer:

Employer Services: Staffing & recruiting, executive search, recruitment & HR consulting, workshops.

Job Seeker Services: Job search, customized cover letters, professional resume writing, creative resume design, interview and training workshops

For more information, visit www.dynamicrecruit.com.
Job Details
Job Location: Lebanon
Company Industry: FMCG
Company Type: Employer (Private Sector)
Job Role: Sales
Employment Status: Full time
Employment Type: Employee
Monthly Salary Range: US$4,000 - $5,000
Manages Others: Yes
Number of Vacancies: 1
Preferred Candidate
Career Level: Management
Years of Experience: Min: 5 Max: 10
Residence Location: Lebanon
Nationality: Lebanon
Degree: Bachelor's degree / higher diploma