Closed or Expired Job Posting This job posting is closed or has expired and is no longer open for applications.
Ref. JB1793956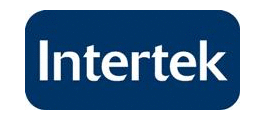 Middle East Business Development Manager

Intertek
Intertek is currently seeking a qualified candidate to service as Middle East Development Manager in Abu-Dhabi/Dubai. This position is responsible for leading business development related to different Intertek C&E service & business line offerings and cooperative relationships that yield measurable financial growth in support of the strategic growth initiatives.
Intertek has organized its business along industry and service lines which enables us to drive our mission to understand our customers, business, and anticipate their current and future needs and deliver excellent services which exceed their expectations.
Internal Contacts: Marketing, Management, Sales, Operations, Engineering, and Functional teams
External Contacts: Customers, Trade Groups, Government, and Institutions
Key Responsibilities:
• Identifies, qualifies, organizes, and delivers new business development. Defines the overall strategy, including marketing and sales strategy, and its implementation.
• Accountable for the growth, revenue, profitability, increased market penetration, and optimization of the margin.
• Develops a clear understanding and appreciation of the key causes influencing the market and industry stakeholders. Tasked to collect, share and act on client development and opportunities across the sector so as to target new and existing Intertek services to the sector for maximum profitable growth.
• Analyzes financial, marketing, regulatory, customer, and competitive data to support business development strategies, initiatives, and acquisitions.
• Develops communication plan in collaboration with marketing on the development and implementation of business initiatives, marketing literature, tools and stakeholder communications.
• Will be recognized as an expert among customers and other stakeholders and adept at applying Intertek solutions to customer problems in creation of new business development.
• Develops and preserves a diverse network of government agencies, associations and collaborators. Coordinates relationships with the major customers, lobbying groups, accreditation bodies and political ministries to promote the interests of Intertek business development.
• Works closely with sales and operations striving for synergy with other business lines, divisions, and relevant country management to strengthen our "Intertek As One" strategy, cross selling activities, networking, and learning culture.
• Performs other duties and special projects as assigned or directed.
Skills
• Bachelor degree or above in Business, Marketing or Communications, International Trade, or Management Administration;
• Ability to understand market trends, customer needs and competitive intelligence data;
• Self-starter, with ability to introduce projects and see-through to completion;
• Hands on experience in project management, new program development and launch;
• Skillful at managing multiple priorities while exercising personal initiative and applying excellent analytical and problem-solving skills;
• Excellent interpersonal and leadership skills and exceptional verbal and writing skills;
Education
Bachelor degree or above in Business, Marketing or Communications, International Trade, or Managemen
Company Profile
About Intertek

Intertek is the industry leader with more than 35,000 experts in 1,000 locations in over 100 countries. Intertek Group PLC is a listed company on the London Stock Exchange within the top 100 companies in the FTSE 100.

Whether your business is local or global, we can ensure your products meet quality, health, environmental, safety, and social accountability standards for virtually any market around the world. We hold extensive global accreditations, recognitions, and agreements, and our knowledge of and expertise in overcoming regulatory, market, and supply chain hurdles is unrivalled.

For more than 100 years, companies around the world have depended on Intertek to ensure the quality and safety of their products, processes and systems. Intertek has issued more than 1.5 million certificates and test reports to companies wishing to export their products to countries such as Saudi Arabia, Kuwait, Nigeria, Algeria, Kenya and the Philippines. We provide export support services including certification, inspection and laboratory testing which positions us as the best placed to assist exporters.

The Intertek Group operates in seven separate divisions. Where customers need input from more than one part of the Group, the divisions work together to ensure a smooth and efficient service. The divisions are Government Services (GS), Consumer Goods (CG), Oil, Chemical & Agri (OC&I) and Commercial & Electrical (C&E), Minerals, Industrial Services (IS) and Analytical Services (AS)]
Job Details
Job Location: Dubai, UAE
Company Industry: Support Services
Company Type: Employer (Private Sector)
Job Role: Marketing/PR
Joining Date: 2012-07-01
Employment Status: Full time
Employment Type: Employee
Number of Vacancies: 1
Preferred Candidate
Career Level: Management
Years of Experience: Min: 5 Max: 10
Gender: Male
Degree: Bachelor's degree / higher diploma