Closed or Expired Job Posting This job posting is closed or has expired and is no longer open for applications.
Ref. JB1949407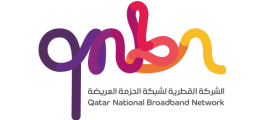 Internal Auditor

Qatar National Broadband Network
REPORTS TO:
Functionally to the Audit Committee and Administratively to the CEO

JOB PURPOSE:
To review and assess management system of controls and business processes while providing necessary comments and recommendations aimed at maximising their effectiveness to safeguard the interests of all shareholders. Monitor compliance to the established policies, procedures, relevant laws and best industry practices.

ACCOUNTABLE FOR:

Department Strategy Formulation:
 Contribute to the formulation and implementation of the Internal Audit strategies within Qnbn to ensure effectiveness of the audit process and achievement of the audit objectives.
 Ensure compliance with the International Standards for the Professional Practice of Internal Auditing issued by the Institute of Internal Auditors.

Design Audit Plans & Programmes:
 Develop a risk based annual and 5 years plan of audit activities based on a 3 year audit cycle.
 Conduct periodic review and update of the plan to ensure that priorities are given to high risk auditable areas.
 Develop programs for each audit engagement, including the scope, objectives, timing and resource allocations.

Implementation of Audit Programs:
 Assure effective and efficient implementation of the audit programs to ensure that sufficient records are identified, analyzed and evaluated to achieve audit objectives
 Make appropriate recommendations to improve the business processes, reliability and integrity of the control systems over the financial, administrative and operational activities of the company.

Engagement Process:
 Identify, analyze, evaluate and record sufficient information to achieve the engagement objectives.
 Conduct detailed process involving interviews, observations, and enquiries with the use of audit tools, i.e., data flow diagram, sampling, and if possible Computer Assisted Auditing Tools

Risk Assessments:
 Conduct risk assessments in conjunction with the departments' managers to identify the risks involved and ways to mitigate the same to safeguard the company.

Reporting:
 Prepare timely and accurate reports on the results of all audit engagements and recommendations of the internal audits to promote awareness of sound business practices to ensure compliance with the Fiscal Agreement.

Special Examinations and Investigations:
 Conduct special examinations and reviews as requested by Management / Audit Committee.
 Assist in the investigation of significant suspected fraudulent activities within the company and notify management of the results in order to take appropriate corrective actions.

Working Relations:
 Build up and maintain business contacts with both internal and external parties, such as Audit Committee, Shareholder's as well as External Auditors.

Budgets:
 Develop and implement the Internal Audit budget in conjunction with the CEO.
 Monitor the financial performance versus stipulated budgets so as to ensure that the business is aware of anticipated costs / revenues, areas of unsatisfactory performance are identified and potential performance improvement opportunities are capitalised upon.

KEY PERFORMANCE INDICATORS:

 Ensure the development of Internal Audit strategies, plans and programs approved by the Audit Committee.
 Ensure accurate and timely completion of audit engagements.
 Ensure timely follow-up and closure of reported audit findings, both Internal Audits, Shareholder's Audit as well as External (Statutory Audits).
 To provide oversight for other controls and monitoring functions, i.e., Enterprise Risk Management, Statutory Compliance, Security, Legal and Market Regulations.
 Identify and address changes regarding corporate governance.
 Develop and implement the Internal Audit Charter.

PROBLEM SOLVING:
 Liaise with the Shareholder's Auditors as well as with the Statutory Auditors to ensure adequate governance and consistency in policies and procedures
Skills
Minimum Qualification:
 Bachelor's Degree in Finance or Engineering
 Professional Certifications in Finance or Engineering and Internal Audit (CPA / CIA / ACA)

Preferred Qualification:
 Professional Certification in IT Audits - CISA
 Solid background on Operations/Technical Audit of a Telecommunication Company.

Minimum Experience:
 8 - 10 years of experience, with at least 5 years in a Internal Auditor role preferably in the Telecommunication Sector.

Job Specific Skills:
 Time Management
 Business Skills and Understanding
 Financial Awareness
Company Profile
Qatar National Broadband Network Company (Qnbn) is an independent company wholly owned by the government, with a mandate to enable accessible high-speed communications with the right cutting edge technology platform across Qatar. Through its visionary and collaborative approach to the market, Qnbn will help to empower the nation with broadband fiber access to citizens and businesses alike in line with the Qatar ICT Strategy 2015.

Qnbn aims to have maximum coverage by 2015 as it serves the wider digitization agenda of the country. The next generation fiber optics network which is the alternative to copper will become exponentially faster, bringing community and enterprise benefits of enhanced delivery of services, cost savings, increased competitiveness and improved sustainability.

Qnbn will focus solely on the deployment of a passive network infrastructure, providing equal and open access to operators to offer choice for the end-user and efficiently leveraging existing and new infrastructure in Qatar. Hence Qnbn is committed to building a shareable fiber optic network and providing access to it on an open, equal and non-discriminatory basis to licensed telecommunications operators whilst providing a choice of operators to end users.

The company will work closely with the private sector, specifically network operators that are investing in a fiber-network to ensure efforts are not duplicated and assets are shared to maximize impact.

Qnbn, one of the first government initiatives in the region, is the reflection of Qatar's Vision 2030 and the government's commitment towards becoming the best connected country in the GCC and one of the most connected in the world.

Qnbn operates within the existing laws and under license conditions issued by ictQATAR.
Job Details
Job Location: Qatar
Company Industry: Telecommunications
Company Type: Employer (Private Sector)
Job Role: Accounting/Banking/Finance
Employment Status: Full time
Employment Type: Employee
Manages Others: No
Number of Vacancies: 1
Preferred Candidate
Career Level: Management
Years of Experience: Min: 7
Degree: Bachelor's degree / higher diploma