Closed or Expired Job Posting This job posting is closed or has expired and is no longer open for applications.
Ref. JB1819178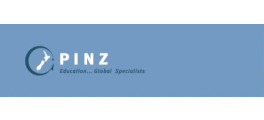 Industry Liaison Director

Saudi Electric Services Polytechnic
Role: Industry Liaison Director - Saudi Electric Services Polytechnic (SESP)

Location: Baish, Jazan Province, Kingdom of Saudi Arabia

PINZ has been selected to provide training and management services for the new Saudi Electric Services Polytechnic (SESP). The polytechnic opens in September 2012 when an initial intake of around 470 male students starts a 2.5-year training program. The students selected are likely to be high school graduates at beginner English levels. All students will be male.

The overall training program is a year of ESL and FS; a year of technical training focused on mechanical and electrical engineering; and six months of on-the-job training in the power utility industry and related sectors. Foundation studies topics will focus on mathematics, physics, health and safety and IT.

The SESP will offer Saudi Nationals a credible and relevant qualification, modern facilities and a supportive student environment. The aim is to produce highly competent work-ready graduates for industry. To achieve this, the SESP will liaise closely with its' business partners and local community organizations and with international education providers.

Industry Liaison Director
PINZ is seeking expressions of interest from qualified candidates with strong industry liaison and tertiary education sector experience. The Industry Liaison Director (ILD) reports to the Team Leader, and is accountable for all aspects of industry liaison and partnerships, marketing, student recruitment and communications for the SESP. Institute. The ILD, supported by the Student Registrar, is expected to work closely with the Team Leader; the strategic partners (TVTC and SEC); local business, industry and community; and the students.

Role Purpose
1. Planning and development of marketing, communication and relationship plan
2. Establish, develop and oversee marketing strategy, and promotion/branding, including - with the IT Administrator - oversee development of SESP website
3. Develop and maintain student recruitment policy
4. Develop registrar policies and procedures
5. Industry liaison partnerships
6. Develop, implement and maintain an effective Saudisation strategy
7. Foster and manage strong relationships with all stakeholders groups.

Application Process
If you are interested in this role, please provide the following information:
• Covering Letter to indicate: (i) reason for interest in role, (ii) your strengths, (iii) possible challenges in taking on role, and (iv) an indication of whether relocation is to be through paid secondment or leave without pay, if applicable.
• Detailed CV; scan copies of work references (minimum of 3) or contact details for 3 referees, recent colour photo, scan of transcripts of all academic qualification(s), and professional development courses. The combined size limit of all email 
attachments must be 1MB or less. CVs must be in MS Word format.
• Scanned Passport bio-data page
Initial enquiries and all subsequent completed applications should be sent direct to Mr. Neville Menezes, General Manager, PINZ Middle East Office, Bahrain. Deadline for receipt of completed applications is as soon as possible as the institute opens 1 September 2012. PINZ is looking to interview immediately with the approved applicant to start as soon as available.
Skills
Application Requirements
All candidates will need to be approved by PINZ initially and then validated with the Steering Committee prior to their appointment being confirmed. The following are essential requirements for candidates:
• A tertiary qualification, preferably at Masters level (it is preferable that a candidate has experience developing tertiary/educational organizations in the Middle East region);
• Significant experience in marketing and business development;
• Proven academic leadership experience (minimum 7 years plus);
• Experience in the development and implementation of business plans, policy, procedures and practices;
• Have the ability to be innovative, to question the status quo and to adapt to changing circumstances;
• Highly developed interpersonal and relationship skills; and
• Demonstrated ability to work with colleagues to resolve issues and meet agreed outcomes
Education
Marketing, Business Development
Company Profile
Saudi Electric Services Polytechnic (SESP) is a new non-profit tertiary education institution to be established from 1 Sep 2012. It is a public-private partnership between the Saudi Government (TVTC) and industry partner (Saudi Electricity Company) to establish a world-class vocationally focused institution aimed at upskilling Saudi students for careers in the electrical power generation, transmission and distribution sectors.

As the International Operator for the new institution, PINZ is seeking EOIs from male, western-educated and western-national applicants for English Language Instructors to teach the first year curriculum. Approx 450 students are expected to enrol on an annual basis requiring around 30 ESL teachers per year. Students progress to year two of their training program in technical specialisations focused on mechanical and electrical engineering. Qualifications will be benchmarked to UK NVQ L3.
Job Details
Job Location: Jizan, Saudi Arabia
Company Industry: Education, Training, and Library; Energy
Company Type: Employer (Private Sector)
Job Role: Marketing/PR
Joining Date: 2012-09-01
Employment Status: Full time
Employment Type: Employee
Monthly Salary Range: US$10,000 - $15,000
Manages Others: Yes
Number of Vacancies: 1
Preferred Candidate
Career Level: Mid Career
Years of Experience: Min: 10 Max: 15
Gender: Male
Nationality: United Arab Emirates; Australia; Bahrain; Canada; Great Britain (UK); Ireland; Kuwait; New Zealand; Oman; Qatar; Saudi Arabia; United Kingdom; United States
Degree: Master's degree