Closed or Expired Job Posting This job posting is closed or has expired and is no longer open for applications.
Ref. JB1789499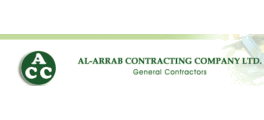 HSE Corporate Director - Riyadh

Al Arrab Contracting Co.
To develop the Health, Safety & Environment policies, procedures & systems and assure its implementation across Al Arrab's operations (joint ventures, employees, contractors, property) ensuring the protection and integrity of employees, the organization and the environment in alignment to statutory standards.


Strategy Formulation & Implementation
 Participates in the formulation and implementation of the HSE department objectives to ensure the alignment with Al Arrab's overall strategy.
Policies & Procedures
 Participates in the development of HSE department policies, and procedures and manages the implementation to ensure all relevant procedural/legislative requirements are fulfilled.
Day-to-Day Management
 Manages the day to day operations of Health, Safety & Environment department providing guidance, encouraging teamwork and facilitating related professional work processes in order to achieve high performance standards.
 Liaises with internal and external parties at the appropriate levels to ensure smooth flow of interactions.
Specific Accountabilities
 Develops and updates the HSE policies to ensure that all areas and functions within Al Arrab are covered in alignment with the international standards.
 Provides guidance to Al Arrab management and employees on the interpretation of policies and procedures to sustain or improve the performance levels against established standards.
 Collects all the necessary information related to the process from the different project functions at Al Arrab to ensure that these processes are aligned with the HSE guidelines and procedures and updates the guidelines to align with new process developments.
 Meets regularly with the management team to update them with the development and improvements in the HSE policies and provide them with the necessary relevant information when needed.
 Identifies potentially hazardous areas continuously to ensure that the HSE policies are updated and safety procedures are assigned.
 Facilitates the implementation of HSE procedures and controls covering across Al Arrab operations ensuring that all relevant procedural/legislative requirements are fulfilled while delivering a quality, cost-effective service.
 Leads incident investigation teams to explore root cause of the accidents and provides recommendations to prevent recurrence of accidents.
 Analyses and reviews the near miss reports for incidents to ensure that the proper enhancements and improvements for the HSE systems and processes are suggested developed and implemented.
 Visits sites periodically to ensure compliance with defined standards and initiates investigations to all types of accidents while reporting any non conformances to the management.
 Conducts detailed analysis of all Al Arrab's operations and new project activities with potentially significant risk, prior to commencement to ensure that the risk is assessed and measures are suggested to control and minimize this risk during implementation.
 Conduct Interviews for all Safety Positions as per Site Safety Requirements
Skills
 HSE plans in line with approved annual plans.
 Budgets and plans are prepared timely and accurately.
 Effective development and implementation of HSE systems.
 Accuracy of records maintained for all financial transactions for Al Arrab.
 Compliance with procedural and legislative requirements.
 Effective communication of policies and procedures.
 Frequency of non-compliance incidents.
 Frequency of safety incidents and near misses.
 All Al Arrab's staff trained on all safety systems and procedures.
 Numbers of incidents are within the acceptable range.
 Number of risk assessments & improvement initiatives taken.
 All operational activities assessed for safety issues.
 Preventive measures to manage risks defined.
 Healthy and safe work environment.
 Compliance with safety, quality and environmental procedure and instruction.
Company Profile
Company Profile

"Building more than just buildings..."

Since our early beginnings, we believed that the essence of our work goes beyond bricks and steel. Our determination to deliver a job well-done is enhanced by the values we cherish and work by. We work as a team that is committed, passionate, creative, insightful, and prompt.

"Sincere, Reliable, Contemporary, with Precision Engineered Services..."

When it's all said and done, our ultimate mission is a lofty quest to be "The Best Builder in all arenas". It is your school... your university... your home... your hospital that we are aiming to develop and with that in mind, we have a mission of building society. We (ACC) offer a comprehensive range of customer oriented construction and development services that range from real estate developments to industrial utilities.

"If you've been waiting for the right partner, wait no longer..."

Sure, we provide the full range of services that you'd expect from one of the region's largest builders. And yes, we do so on-time and on-budget using the most sophisticated project management tools; but at the end of the day it is our committed team of experts who work so hard to get the job done so skillfully. For more than a quarter of a century The ACC team was involved in numerous building and infrastructure projects. Jobs varied from simple construction projects to complex multi disciplined design, develop EPC contracts.

"We have the vision..."

What differentiates us from any other construction company is the fact that we have far-sighted aspirations. We look to the future and see the monumental successes we are capable of achieving, which are supported by our existing accomplishments. Our ultimate goal is to be our clients' first choice in the industry throughout the Middle East.
Job Details
Job Location: Riyadh, Saudi Arabia
Company Industry: Construction
Company Type: Employer (Private Sector)
Job Role: Management
Joining Date: 2012-06-01
Employment Status: Full time
Employment Type: Employee
Manages Others: Yes
Number of Vacancies: 1
Preferred Candidate
Career Level: Executive/Director
Years of Experience: Min: 10
Residence Location: Riyadh, Saudi Arabia
Gender: Male
Nationality: Saudi Arabia
Degree: Bachelor's degree / higher diploma