Closed or Expired Job Posting This job posting is closed or has expired and is no longer open for applications.
Ref. JB1819432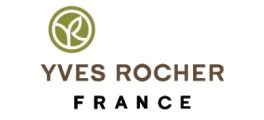 HR Manager

Yves Roucher
Job Summary:
1) Administer compensation, benefits and performance management systems, and safety and recreation programs.
2) Identify staff vacancies and recruit, interview and select applicants.
3) Allocate human resources, ensuring appropriate matches between personnel.
4) Provide current and prospective employees with information about policies, job duties, working conditions, wages, opportunities for promotion and employee benefits.
5) Perform difficult staffing duties, including dealing with understaffing, refereeing disputes, firing employees, and administering disciplinary procedures.
6) Advise managers on organizational policy matters such as equal employment opportunity and sexual harassment, and recommend needed changes.
7) Analyze and modify compensation and benefits policies to establish competitive programs and ensure compliance with legal requirements.
8) Plan and conduct new employee orientation to foster positive attitude toward organizational objectives.
9) Serve as a link between management and employees by handling questions, interpreting and administering contracts and helping resolve work-related problems.
Plan, direct, supervise, and coordinate work activities of subordinates and staff relating to employment, compensation, labor relations, and employee relations.
11) Analyze training needs to design employee development, language training and health and safety programs.
12) Maintain records and compile statistical reports concerning personnel-related data such as hires, transfers, performance appraisals, and absenteeism rates.
13) Analyze statistical data and reports to identify and determine causes of personnel problems and develop recommendations for improvement of organization's personnel policies and practices.
14) Plan, organize, direct, control or coordinate the personnel, training, or labor relations activities of an organization.
15) Conduct exit interviews to identify reasons for employee termination.
16) Investigate and report on industrial accidents for insurance carriers.
17) Represent organization at personnel-related hearings and investigations.
18) Negotiate bargaining agreements and help interpret labor contracts.
19) Prepare personnel forecast to project employment needs.
20) Prepare and follow budgets for personnel operations.
21) Develop, administer and evaluate applicant tests.
22) Oversee the evaluation, classification and rating of occupations and job positions.
Skills
23) Study legislation, arbitration decisions, and collective bargaining contracts to assess industry trends.
24) Develop and/or administer special projects in areas such as pay equity, savings bond programs, day-care, and employee awards.
25) Provide terminated employees with outplacement or relocation assistance.
26) Contract with vendors to provide employee services, such as food service, transportation, or relocation service.
Company Profile
Our story began more than (50) years ago through the passion of Mr. Yves Roucher towards plants and environment, as botanic world is our only source of inspiration. We are proud to be the owners of our own field which through we get our botanic extracts as we use these natural ingredient in our products throughout natural extraction processes. Our factories go hand by hand with our plants fields to protect our environment through a variety of drastic standards and measures to participate in our role to keep our planet inhabitable for us and our generations, as our factories are certified for (ISO 9001 and ISO 14001). We managed to accomplish this throughout:
• 20 teams of researchers.
• 1100 botanic extracts.
• 20 new active ingredients every year.
• More tan 50 families to help us testing our products dermatological to ensure the efficient results and the safety of our products.
We support our customers throughout cancelling the unnecessary costs for packaging by using recycled and refillable containers. Also we helped to plant 5 million trees in the year 2009. Our products do not contain any ingredients of animal origin, and we have stopped animal testing since the year 1989.
Where are we found?
Throughout:
• 1,600 stores and beauty salons world wide.
• Present in 5 continents, 80 countries, with an average of 30 million consumers served by 15,000 employees' world wide.
• 700 products in the assortment, 300 million products manufactured each year in our certified factories.
• 2007 turnover of 1.2 billion euro.
• No. 1 turnover & volume in 2007.

From here the story continues throughout the world, you are invited to explore the world of botanic beauty presented to you by YVES ROUCHER.
Job Details
Job Location: Jeddah , Saudi Arabia
Company Industry: Fashion Design; Healthcare, other; Retail/Wholesale
Company Type: Employer (Private Sector)
Job Role: Human Resources/Personnel
Employment Status: Full time
Employment Type: Employee
Number of Vacancies: 1
Preferred Candidate
Career Level: Management
Years of Experience: Min: 5
Residence Location: Saudi Arabia
Gender: Male