Closed or Expired Job Posting This job posting is closed or has expired and is no longer open for applications.
Ref. JB1819430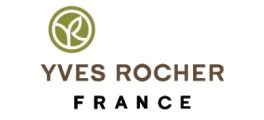 Creative Designer (Fashion Industry)

Yves Roucher
Tasks:

• Create designs, concepts, and sample layouts based on knowledge of layout principles and esthetic design concepts.
• Determine size and arrangement of illustrative material and copy, and select style and size of type.
• Confer with clients to discuss and determine layout design.
• Develop graphics and layouts for product illustrations, company logos, and Internet websites.
• Review final layouts and suggest improvements as needed.
• Prepare illustrations or rough sketches of material, discussing them with clients or supervisors and making necessary changes.
• Use computer software to generate new images.
• Key information into computer equipment to create layouts for client or supervisor.
• Maintain archive of images, photos, or previous work products.
• Prepare notes and instructions for workers who assemble and prepare final layouts for printing.

Tools & Technology:
Tools used in this occupation:
Desktop computers
Laser printers — Computer laser printers; Wide format printers
Notebook computers — Laptop computers
Scanners — Computer scanners
Tablet computers — Graphics tablets
Technology used in this occupation:
Data base user interface and query software — FileMaker Pro software; Microsoft Access; Structured query language SQL
Desktop publishing software — Adobe Systems Adobe Distiller; Adobe Systems Adobe FrameMaker; Adobe Systems Adobe InDesign; Adobe Systems Adobe PageMaker
Graphics or photo imaging software — Adobe Systems Adobe After Effects; Adobe Systems Adobe FreeHand; Adobe Systems Adobe Illustrator; Adobe Systems Adobe Photoshop software
Web page creation and editing software — Adobe Systems Adobe Dreamweaver; Adobe Systems Adobe Fireworks; Adobe Systems Adobe Flash Player
Web platform development software — Adobe Systems Adobe ColdFusion; Adobe Systems Adobe Macromedia HomeSite; Hypertext markup language HTML; JavaScript
Knowledge
Design — Knowledge of design techniques, tools, and principles involved in production of precision technical plans, blueprints, drawings, and models.
Communications and Media — Knowledge of media production, communication, and dissemination techniques and methods. This includes alternative ways to inform and entertain via written, oral, and visual media.
Computers and Electronics — Knowledge of circuit boards, processors, chips, electronic equipment, and computer hardware and software, including applications and programming.
English Language — Knowledge of the structure and content of the English language including the meaning and spelling of words, rules of composition, and grammar.
Fine Arts — Knowledge of the theory and techniques required to compose, produce, and perform works of music, dance, visual arts, drama, and sculpture.
Sales and Marketing — Knowledge of principles and methods for showing, promoting, and selling products or services. This includes marketing strategy and tactics, product demonstration, sales techniques, and sales control systems.
Customer and Personal Service — Knowledge of principles and processes for providing customer and personal services. This includes customer needs assessment, meeting quality standards for services, and evaluation of customer satisfaction.
Skills
Active Listening — Giving full attention to what other people are saying, taking time to understand the points being made, asking questions as appropriate, and not interrupting at inappropriate times.
Speaking — Talking to others to convey information effectively.
Writing — Communicating effectively in writing as appropriate for the needs of the audience.
Critical Thinking — Using logic and reasoning to identify the strengths and weaknesses of alternative solutions, conclusions or approaches to problems.
Reading Comprehension — Understanding written sentences and paragraphs in work related documents.
Active Learning — Understanding the implications of new information for both current and future problem-solving and decision-making.
Coordination — Adjusting actions in relation to others' actions.
Judgment and Decision Making — Considering the relative costs and benefits of potential actions to choose the most appropriate one.
Complex Problem Solving — Identifying complex problems and reviewing related information to develop and evaluate options and implement solutions.
Monitoring — Monitoring/Assessing performance of yourself, other individuals, or organizations to make improvements or take corrective action.
Abilities
Originality — The ability to come up with unusual or clever ideas about a given topic or situation, or to develop creative ways to solve a problem.
Written Comprehension — The ability to read and understand information and ideas presented in writing.
Fluency of Ideas — The ability to come up with a number of ideas about a topic (the number of ideas is important, not their quality, correctness, or creativity).
Near Vision — The ability to see details at close range (within a few feet of the observer).
Written Expression — The ability to communicate information and ideas in writing so others will understand.
Oral Comprehension — The ability to listen to and understand information and ideas presented through spoken words and sentences.
Company Profile
Our story began more than (50) years ago through the passion of Mr. Yves Roucher towards plants and environment, as botanic world is our only source of inspiration. We are proud to be the owners of our own field which through we get our botanic extracts as we use these natural ingredient in our products throughout natural extraction processes. Our factories go hand by hand with our plants fields to protect our environment through a variety of drastic standards and measures to participate in our role to keep our planet inhabitable for us and our generations, as our factories are certified for (ISO 9001 and ISO 14001). We managed to accomplish this throughout:
• 20 teams of researchers.
• 1100 botanic extracts.
• 20 new active ingredients every year.
• More tan 50 families to help us testing our products dermatological to ensure the efficient results and the safety of our products.
We support our customers throughout cancelling the unnecessary costs for packaging by using recycled and refillable containers. Also we helped to plant 5 million trees in the year 2009. Our products do not contain any ingredients of animal origin, and we have stopped animal testing since the year 1989.
Where are we found?
Throughout:
• 1,600 stores and beauty salons world wide.
• Present in 5 continents, 80 countries, with an average of 30 million consumers served by 15,000 employees' world wide.
• 700 products in the assortment, 300 million products manufactured each year in our certified factories.
• 2007 turnover of 1.2 billion euro.
• No. 1 turnover & volume in 2007.

From here the story continues throughout the world, you are invited to explore the world of botanic beauty presented to you by YVES ROUCHER.
Job Details
Job Location: Jeddah , Saudi Arabia
Company Industry: Fashion Design; Healthcare, other; Retail/Wholesale
Company Type: Employer (Private Sector)
Job Role: Art/Design/Creative
Employment Status: Full time
Employment Type: Employee
Number of Vacancies: 1
Preferred Candidate
Career Level: Mid Career
Years of Experience: Min: 3
Residence Location: Saudi Arabia
Gender: Male