Closed or Expired Job Posting This job posting is closed or has expired and is no longer open for applications.
Ref. JB1820156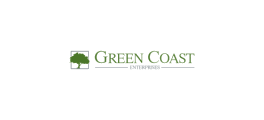 Channel Manager - Export

Green Coast Enterprises
The Channel Manager position is there to guide, advise and pave the way for growth. Develop the Organization standing in export markets. This position is instrumental for the future growth plans.

Accountabilities

- Day to day contact with all departments, related to sales.
- Ensure by leadership that all departments perform to their best abilities.
- Motivate departments through teamwork, team building, OPP and department KPI's.
- Provide product and ERP training to continually improve staff skills.
- Weekly meetings with department heads.
- Monitor and prepare reports quotations vs. orders.
- Weekly / Monthly reports to Director of sales.
- Brand Promise steering team member.

1.Tenders and Projects Department.

a)All regional tenders will be received via the sales administration department and entered into a daily record book kept by the tender department.
b)Confirm to the tender authority our intention to bid.
c) All tenders will be scrutinized for products we can bid against.
d) Specifications to be verified and clarified against the products we are offering.
e) Ensure all procedures and conditions of the tender are within our boundaries of supply.
f) Pricing policy to be decided against each tender and approved by Director of Sales.
g) Discuss with the finance department any issues relating to bid bonds or performance bonds required for tenders.
h) Clarify with production delivery schedules related to the tender.
i) The committee will formulize pricing for the larger projects. This will cover projects where special pricing will be required in order to secure the Business.
j) The committee will consist of the following people.

1) Director of Sales.
2) Channel Manager.
3) Sales Executive.
4) Cost accountant.
5) Sales Analyst.

2. Technical Evaluation and Prequalification Department.

a) Obtain pre-qualification and approvals for Government, Ministry and Semi Ministry departments for Hepworth, Corys and its Principals products.
b) Compile data base of all HPME's approvals and renewal dates.
c) Ensure consultants are updated with new products, specifications and literature.
d) Ensure Corys and its principals products are on the approved list of consultants in export markets.
e) Support the sales teams in relation to consultants' approvals.
f) Manage and oversee the pre-qualification support department.

3. Delivery Planning, Scheduling and Tracking Department.

a) Implement delivery planning and tracking, which must be enforced upon order placement.
b) Monitor weekly and monthly delivery schedules.
c) Weekly communication with production.
d) Implement delivery schedule report to be available for each Sales Executive by customer.
e) ERP, MIT, ATO and MRP use to be integrated.

4. Field Installation Services Department.

a) This will be a P/L department.
b) The primary focus will be the export market where P.E. is becoming more in demand.
c) Offer in house training to our clients in conjunction with the G.F. team.
d) Promote our technical skills against site needs.
e) Maintain fully skilled and trained technicians for site work. Share requirements with operations.
f) Work closely with clients and sales teams to understand their
needs and requirements.

5. Budget

a) Never lose focus of your budget objectives.
b) Quarterly budget review, to measure against actual.
c) Quotation analysis summary won versus lost be reported monthly.
d) Tracking Inquiries, Quotes, Won, Lost against Pending monthly.
e) All regions equally important and contribute to group performance budget.
f) Communication is of the essence.
g) Work within the Authority Matrix without failure.
h) Credit Control policy must be followed without failure
Skills
Experience required:

- At least 8yrs Sales Management experience
- Previous Industry knowledge would be a necessity
- Experience of Handling own budget and planning
- Experience of managing a team across various locations

Education and background

- A minimum of a Bachelors Degree or equivalent in experience
- A diverse work environment background
- Excellent communication skills
- A motivated and dedicated individual
Company Profile
Green Coast, a dynamic local group of companies with over 35 years of market exposure, having business interests in real estate, investments, pipe manufacturing, food packaging and plastic sheet manufacturing.
Job Details
Job Location: Dubai, UAE
Company Industry: Manufacturing and Production
Company Type: Employer (Private Sector)
Job Role: Sales
Monthly Salary Range: US$7,000 - $8,000
Number of Vacancies: 1
Preferred Candidate
Career Level: Management
Years of Experience: Min: 7
Residence Location: United Arab Emirates; Bahrain; Kuwait; Oman; Qatar; Saudi Arabia
Gender: Male
Degree: Bachelor's degree / higher diploma