Closed or Expired Job Posting This job posting is closed or has expired and is no longer open for applications.
Creation Date: 2013/02/06 14:07:12
Expiry Date: 2013/04/07
Ref. JB2032131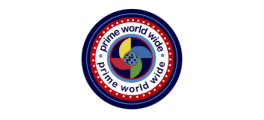 Job Description
استقبال للمؤتمرت والمعارض الخاص بالشركة
تجيد التسويق الالكترونى
يشترط الخبرة فى التسويق الالكترونى واجادة الاوفس و التايبنج
تحليل الموقع - تحديد أخطاء السيو - تحليل المنافسين - الكلمات المفتاحيه وبدقة - التايتل تاج - المحتوى - العمل فى سيو الموقع خارجيا - نشر الموقع يدويا فى محركات البحث
- نشر الموقع يدويا فى الدلائل المختلفة - نشر الموقع يدويا فى الشبكات الاجتماعيه
نشر الموقع فى المفضلات الاجتماعيه - تسويق الموقع فى مواقع الفيديوهات
تسويق الموقع فى المنتديات - تسويق الموقع بالقائمه البريديه
بناء الروابط الخارجيه بمدونات بيج رانك عالى - عمل خطه سواء بطيئه أو سريعه للتسويق
Skills
مطلوب سكرتيرة تجيد اللغة الانجليزية بطلاقة تامة قراءة وكتابة وتحدث
تجيد الترجمة من اللغة الانجليزية الى اللغة العربية ومن اللغة العربية الى اللغة الانجليزية
لديها القدرة على التحدث و المراسلات مع العملاء الاجانب والشركات الاجنبية
تجيد استخدام الكمبيوتر
لبقة
Education
كلية ترجمة فورية - السن انجليزى - اداب انجليزي - جامعة امريكية- جامعة المانية- جامعة مصر الدولية- ا
Job Details
Job Location: Cairo, Egypt
Company Industry: Advertising
Requirements : Employer (Private Sector)
Job Role: Secretarial
Number of Vacancies: 76
Preferred Candidate
Career Level: Entry Level
Gender: Female
Company Profile
Prime world wide is the world's biggest privately-owned event marketing agency, originally set up to offer a wide range of below-the-line disciplines including direct, digital, sales promotion and event marketing, it has increasingly come to specialize in digital marketing, with an emphasis on customer relationship management.
Prime World Wide has a comprehensive set of service standards which covers variant areas of our business mainly in PR industry. Media & Public, Relation Services, Projects, Events, Conference, seminars, exhibitions and trade shows. Corporate, product and project launches, Gala dinners, Press conferences, Championships, also we have our unique mark in Media Strategies, Advertising Design, Newspaper, Advertising, Radio & Television, Billboards & Banners, Brand Development.

Prime World Wide provides a wide range of management training and skills development courses and programs, such as performance management, motivation, team development, interpersonal and communication skills and time management skills, which will give managers the core skills and help them develop and refine the skills they need to manage people more effectively and enable them to improve their effectiveness.
Prime World Wide has established a collaborative partnership with CompuBase International to provide high quality resources for Prime World Wide business partners and clients. CompuBase will bring their real-world experience to the classroom to help trainees stay up to date in the latest technologies and effectively manage businesses to increase productivity, profitability and growth.
Through CompuBase, Prime World Wide will deliver a superior "Business Edge" training course specially designed for our clients, who include SMEs (small and medium enterprises) owners and managers; to provide them with practical solutions to effective management.