Smart Technology Solutions Careers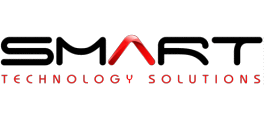 About Smart Technology Solutions
Company Industry: Information Technology
Company Location: Saudi Arabia
SMART is an IT service company that's been established in late 2007. The company is led by a team of business professionals with solid background in technology, operations, project management and business development.

SMART is currently handling the IT backbone of several companies in the field of catering, engineering, consulting, advertising, wealth management and more.
We have also developed and implemented hundreds of IT infrastructure projects for several clients like King Abdulaziz University, Procter & Gamble, EMAAR economic city and much more.

SMART is a seasoned expert in IT project implementation
and offers a wide variety of services in this field.
» Structured cabling and infrastructure
» Data center preparation
» Server solution
» Various systems and workspace platforms
» Switching and routing
» Security solutions
» Access control and surveillance solutions
» Wireless and hotspot solutions
» Other Technology trends

One of our Main Business Units in Smart is IT Outsourcing, IT Co-Sourcing and Service Level Agreements. This Business Unit is designed to help companies from Small to Mid-sized in their IT operations, Support, Maintenance Security, IT management, advisory and IT procurements.
Jobs Vacancies at Smart Technology Solutions
Find the latest job vacancies advertised in 2013 by Smart Technology Solutions.
Why not try a general search for Smart Technology Solutions on Emirates 24|7 for other possible opportunities?