New Mowasat Hospital Careers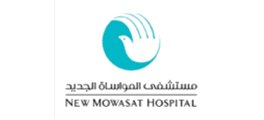 About New Mowasat Hospital
New Mowasat Hospital is a modern 100 bed inpatient facility and an outpatient service located on the same campus with 22 out-patient clinical departments in various specialties.

The hospital provides a full range of medial services including obstetrics, gynecology, pediatrics, general surgery, cardiology, urology, dermatology, dialectology, ophthalmology, E.N.T, gastroenterology, orthopedics, physical medicine, Rheumatology, IVF, Dentistry and emergency services.

The hospital has five first class operating rooms with spacious recovery areas including an isolation facility. A spacious emergency room area is provided along with 100 individual patient care rooms. These rooms include four "Royal Suites", four "VIP Suites", eleven "Junior Suites", 63 standard rooms, and four intensive care units. The hospital has ICU facilities for Cardiac Cases and Neonatal Care Nursery.

We are among the Kuwait's top private hospital as a result of our employees' skills and dedication. We are an option for you choose to work with and we strive to be a wonderful work place. In 2007 we are celebrating our 42nd anniversary, as the first private health care provider in the state of Kuwait. New Mowasat Hospital provide high quality healthcare to meet the needs and expectations of the people of Kuwait. We are in process of getting accredited by the Canadian Council on Health Services Accreditation (CCHSA) this shows our continued commitment to the highest Standard of Healthcare in the region .
Jobs Vacancies at New Mowasat Hospital
We're sorry. At the moment there doesn't seem to be any job opportunities from New Mowasat Hospital. Why not try a general search for New Mowasat Hospital on Emirates 24|7 for other possible opportunities?