FEI Company Careers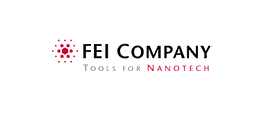 About FEI Company
FEI is a leading diversified scientific instruments company. It is a premier provider of electron and ion-beam microscopes and tools for nanoscale applications across many industries: industrial and academic materials research, life sciences, semiconductors, data storage, natural resources and more. With a 60-year history of technological innovation and leadership, FEI has set the performance standard in transmission electron microscopes (TEM), scanning electron microscopes (SEM) and DualBeams(tm), which combine a SEM with a focused ion beam (FIB). FEI's imaging systems provide 3D characterization, analysis and modification/prototyping with resolutions down to the sub-Angstrom (one-tenth of a nanometer) level. FEI's NanoPorts in North America, Europe and Asia provide centers of technical excellence where its world-class community of customers and specialists collaborate. FEI has approximately 2000 employees and sales and service operations in more than 50 countries around the world.
Jobs Vacancies at FEI Company
We're sorry. At the moment there doesn't seem to be any job opportunities from FEI Company. Why not try a general search for FEI Company on Emirates 24|7 for other possible opportunities?