Mustang Al-Hejailan Dar PI Careers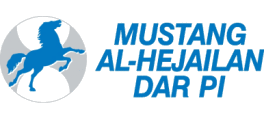 About Mustang Al-Hejailan Dar PI
Company Industry: Consulting Services
Company Location: Saudi Arabia
One integrated company combines global experience with proven performance in the Kingdom. Mustang Engineering, a Wood Group company, and Al-Hejailan Consultants formed Mustang Al-Hejailan in 2009.

Today, with over 500 people, in 2011, Mustang Al-Hejailan combined with two other Saudi-Arabian owned engineering businesses, DAR E&C and PI-Consult, to create Mustang Al-Hejailan DAR PI (Mustang-HDP). We deliver reliable engineering, project management, procurement and construction management solutions for:

* Oil and gas
* Petrochemical
* Automation and Control
* Pipelines
* Healthcare
* Architectural
* Industrial manufacturing
* Infrastructure
* Water and wastewater


From Houston-based Mustang Engineering comes over 20 years' global experience and performance designing and engineering some of the oil and gas industry's most visible and unique projects. With more than 4,000 employees worldwide, it brings notable expertise in engineering and project management .

Al-Hejailan Consultants has been the leading engineering consultancy in the Kingdom of Saudi Arabia. It contributes 30 years' experience in providing studies, detailed engineering and drafting to a wide range of cients.

Its extensive list of repeat clients in the Kingdom, extending to other Middle Eastern countries, supports our global and local commitment: to provide you with a quality of services consistent with the highest professional standards. Mustang Al-Hejailan clients include Saudi Aramco, SABIC Group, Saudi Electricity Company, Saline Water Conversion Corporation, the Royal Commission and Saudi Airlines. Other Government sector clients include the Ministry of Water & Electricity, Ministry of Defense & Aviation, Ministry of Interior, the National Guard, Ministry of Health, Ministry of Transportation, Ministry of Higher Education .

By combining people, performance and professionalism, Mustang-HDP is ready to take on your next project, large or small.
Jobs Vacancies at Mustang Al-Hejailan Dar PI
Find the latest job vacancies advertised in 2013 by Mustang Al-Hejailan Dar PI.
Why not try a general search for Mustang Al-Hejailan Dar PI on Emirates 24|7 for other possible opportunities?