Akram K. Bader and Partner Co. Careers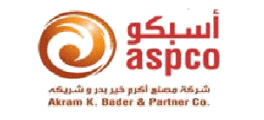 About Akram K. Bader and Partner Co.
Company Industry: Industrial
Company Location: Saudi Arabia
We would like to introduce our company. A pioneer in Trading PVC Shrink films and direct importer of POF shrink films and offering packaging services.

started 10 years ago as the only PVC Shrink films manufacturer in the kingdom. Our vision today is to maintain our position as one of the leading manufacturers in the Middle East. The factory is located in the 2nd. Industrial City, Dammam in the Eastern Province of Saudi Arabia. With full range of PVC and POF shrink film products to suit your needs.

PROMO PACK expanded from manufacturing to also offering the Packaging Services to meet your demands and expectations.

PROMO PACK maintains high quality of international standards in producing, printing and packaging services by employing well trained and qualified individuals.

PROMO PACK is not only the oldest PVC shrink films manufacturer around…but also the most technologically advanced.

PROMO PACK uses state-of-the-art Rotogravure Printing machines capable of printing up to 7 colors. The printing cylinders are laser etched for accuracy and precision in one of the biggest and most modern facilities.

PROMO PACK is supported with Marketing and Sales teams as well as a reliable distribution network located in strategic regions in the kingdom to provide faster and efficient deliveries of products and services. Our head office in Dammam is working 24 hours a day to meet your demands and delivery schedules. Our branches in Central and Western Regions are open to meet your requirement for special arrangements in terms of packaging projects and Logistics distribution.

PROMO PACK PVC and POF Shrink films allow you versatility of unlimited applications on different sizes, shapes and thicknesses which fits your specific needs for packaging.

PROMO PACK is in the process of launching its new product P. E. (Polyethylene) Shrink Films in the market. This product will add another packaging option for our varied customers.
Jobs Vacancies at Akram K. Bader and Partner Co.
We're sorry. At the moment there doesn't seem to be any job opportunities from Akram K. Bader and Partner Co.. Why not try a general search for Akram K. Bader and Partner Co. on Emirates 24|7 for other possible opportunities?