International Systems Engineering Careers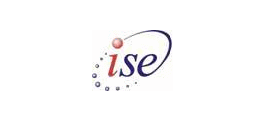 About International Systems Engineering
Company Industry: Information Technology
Company Location: Saudi Arabia
International Systems Engineering (ISE) is one of the Economic Offset companies formed under the Peace Shield Program. ISE is a limited liability company established in 1988. ISE objectives are to transfer technologies and know-how, develop local advanced industries and expand the economy in the GCC region and Saudi Arabia in specific. ISE is well acquainted with many strategic clients and its requirements and maintains very strong relationships with them. ISE has been formed to specialize in Information Technology and Systems Development and to handle Information-Based Systems, solutions and services.



Over the past 19 years, ISE successfully participated in a significant number of large-scale strategic programs in the Defense and Aviation sectors such as the Peace Shield, SAWARI II Project, the Peace Sentinel, KFIA Project and advanced simulation systems projects. The company also completed a number of distinguished projects in the banking sector besides many other government and private sector fields. These projects participated in developing the company's experience and capabilities to provide professional solutions and efficient services to meet the needs of large scale technology projects.
Jobs Vacancies at International Systems Engineering
Find the latest job vacancies advertised in 2013 by International Systems Engineering.
Why not try a general search for International Systems Engineering on Emirates 24|7 for other possible opportunities?