Teqnee Center Careers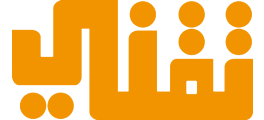 About Teqnee Center
Company Industry: Information Technology
Company Location: Egypt
مركز تقني من أوائل بيوت الخبرة الوطنية في مجال تقنية المعلومات في الوطن العربي، و جمهورية مصر العربية. رسالتنا تحقيق الاكتفاء الذاتي في مجال تقنية المعلومات على المستوى القومي ثم الوطني. و يكون ذلك من خلال تسخير تقنية المعلومات لدى عملائنا للوصول لأفضل أداء بأقل تكاليف عن طريق تقديم الحلول التقنية المتخصصة و الدقيقة بأسعار في متناول الجميع و تتناسب مع المستوى الاقتصادي المتدني في بلادنا دون الاخلال بمعايير الجودة.
TEQNEE Center is one of the first think tanks in the Arab World and Egypt. Our Mission is achieving self-sufficiency in the feild of Information Technology nationaly then localy. Our vision is best using Information Technology to achive best performance with lowest cost via advicing specialized and specific technical solutions with prices in the hand of most businesses and appropriate to the low economy level of our countries with out decresing quality standards.
Jobs Vacancies at Teqnee Center
We're sorry. At the moment there doesn't seem to be any job opportunities from Teqnee Center. Why not try a general search for Teqnee Center on Emirates 24|7 for other possible opportunities?