WTS Energy Careers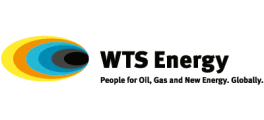 About WTS Energy
Company Industry: Oil/Gas
Company Location: United Arab Emirates
WTS Energy is a leading Consultant/ Manpower Supply company to the International Oil and Gas Industry. We supply consultants to the Projects and Operations of our clients. We also perform Outsourcing Services like Project Recruitment Campaigns and Workforce Management in Oil and Gas regions around the World. We have offices in Houston, The Netherlands, Dubai, Abu Dhabi, Jordan, Iraq, Yemen, Nigeria, Equatorial Guinea, Gabon and India and we support many clients around the world. WTS Energy is experiencing continued growth in the exciting and interesting International Energy business.
Jobs Vacancies at WTS Energy
Find the latest job vacancies advertised in 2013 by WTS Energy.
Why not try a general search for WTS Energy on Emirates 24|7 for other possible opportunities?