EllisDon Construction Inc. Careers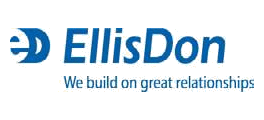 About EllisDon Construction Inc.
Company Industry: Construction
Company Location: United Arab Emirates
EllisDon is an employee-owned company, founded in London, Ontario in 1951 and has grown to become a major international firm completing more than $2 billion dollars in new construction projects annually, with approximately $5.0 billion in construction projects underway. With its executive offices in Mississauga, Ontario and regional offices across Canada and in the United States and UAE, EllisDon provides services in Construction Management, Project Management, Design Build, Public-Private Partnerships (P3) and General Contracting.

Today, EllisDon is one of the largest building contractors in Canada. With this honor comes strength in the people we employ, in our relationships with subcontractors, suppliers and consultants, and strength in dealing with City, Provincial, Federal and Foreign National governments. EllisDon's strong corporate culture puts client's interests first. The bottom line - we will do whatever is required to bring our breadth of corporate experience and strength to the benefit of our clients.
Specialties

construction, engineering, contracting, design build
Jobs Vacancies at EllisDon Construction Inc.
We're sorry. At the moment there doesn't seem to be any job opportunities from EllisDon Construction Inc.. Why not try a general search for EllisDon Construction Inc. on Emirates 24|7 for other possible opportunities?