FourQuest Energy Careers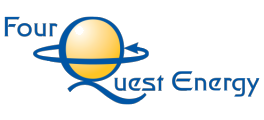 About FourQuest Energy
Company Industry: Oil/Gas
Company Location: Canada
FourQuest Energy is a dynamic and innovative company providing pre-commissioning as well as regular maintenance and shutdown services to the international energy industry.

Headquartered in Edmonton, Alberta, with locations across Canada, the Middle East and Caspian Regions, FourQuest Energy is focused on fulfilling the needs of its clients in the oil, gas and power industries worldwide.

We offer a broad range of service lines to our clients including steam & air blowing, oil flushing, chemical cleaning, fluid pumping, nitrogen services, engineering & procedure writing, pipeline pigging & testing, chemical degassing & decontamination, static load tank testing, hydro-testing, as well as filtration & heating services.

In our fourth year of business, FourQuest Energy is one of Canada's fastest growing companies providing international services to the oil and gas sector. As a result of our success, our client base is growing and we currently have several ongoing international and domestic contracts.
Jobs Vacancies at FourQuest Energy
We're sorry. At the moment there doesn't seem to be any job opportunities from FourQuest Energy. Why not try a general search for FourQuest Energy on Emirates 24|7 for other possible opportunities?