Luxury Clothing Company s.a.l. Careers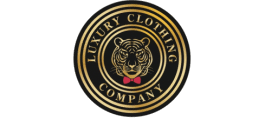 About Luxury Clothing Company s.a.l.
Company Industry: Retail/Wholesale
Company Location: Lebanon
Recently established in Lebanon, LUXURY CLOTHING COMPANY has expanded the RODEO DRIVE franchise in Beirut by opening three RODEO DRIVE multi brand boutiques; one for menswear, one for ladies' wear and a third one for both men and women. The first two are facing Zaitounay Bay, a super entertainment magnet and yacht club in the distinguished Central Beirut Grand Hotels District, whereas the third one is located at the intersection of Allenby and Fakhry bey streets at Beirut Souks' main entrance.

These three RODEO DRIVE boutiques showcase world-class designer brands such as Armani, Brioni, Givenchy, Kiton, La Martina, Lanvin, Loro Piana, Stefano Ricci, Tom Ford & Versace among others, all offered in generous spaces and sumptuous settings.

During three years, this young Company has already opened several mono brand boutiques as follows: Armani Collezioni, Brioni, Emporio Armani, Giorgio Armani, Givenchy, La Martina, Lanvin, Tom Ford, Versace Collection and two Armani Exchange stores. These beautifully decorated boutiques are all in the heart of the touristy capital Beirut with only one Armani Exchange located at City Mall.

LUXURY CLOTHING COMPANY will still be expanding in 2013: a new Giorgio Armani boutique is expected to open at the Platinum tower in the Grand Hotels District along with a new Versace First line boutique as well. Additionally, a third Armani Exchange store will open its doors at the beautiful ABC Mall in Achrafieh.

The company also plans on launching its new concept for premium casual wear called Via Rodeo in Lebanon very soon. Inspired by the actual Rodeo Drive in Beverly Hills, the Via Rodeo label encapsulates Californian sun and resort spirit along with Los Angeles / Hollywood charm for a younger more dynamic generation. Via Rodeo is expected to open at ABC Achrafieh as well.
Jobs Vacancies at Luxury Clothing Company s.a.l.
Find the latest job vacancies advertised in 2013 by Luxury Clothing Company s.a.l..
Why not try a general search for Luxury Clothing Company s.a.l. on Emirates 24|7 for other possible opportunities?