Gulf Steel Works Careers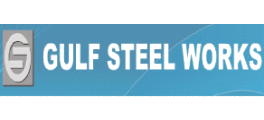 About Gulf Steel Works
Company Industry: Manufacturing and Production
Company Location: Saudi Arabia
GSW is an ISO 9001- 2000 accredited facility and ASME certified for the manufacturing of pressure vessels, heat exchangers, Process equipments with "U" stamp and pressure piping "PP" stamp. We are "R" - stamp authorized for the repair of process equipment from the National Board of Boiler and Pressure Vessels Inspectors for Repairs. GSW provides design, manufacturing engineering support, outstanding customer service and consistent product quality Our Steel fabrication processes utilizes state of the art CNC machines. When combined with our experienced staff, this helps us provide customers with precision quality and timely product.
From the engineering Stage to the final phases Of installation, our highly qualified staff is available to take on the most challenging projects.
GSW is on the approved lists Of Saudi AramC0, SABIC, Saudi Electric Company, SWCC and other International E PC contractors and consultants.
Jobs Vacancies at Gulf Steel Works
We're sorry. At the moment there doesn't seem to be any job opportunities from Gulf Steel Works. Why not try a general search for Gulf Steel Works on Emirates 24|7 for other possible opportunities?