Hakim Oyon Careers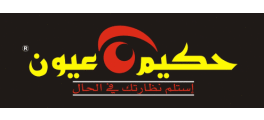 About Hakim Oyon
Company Industry: Retail/Wholesale
Company Location: Saudi Arabia
مراكز حكيم عيون منتشره في مدينة الرياض تعتمد على خدمة عملاءها من خلال تقديم الخدمة السريعه, و ذلك بزجود مصنع عدسات في كل فرع.
نقدم خدماتنا بتقنيه و مهاره عاليع ما يضمن رضى عملاءنا. و لدينا خطه للتوسع في مدن المملكه الكبرى و رغبة في استمرار تقديم الافضل فإننا نقوم بإستمرار بالبحث عن الكوادر البشريه ذات الخبرات المتعدده للإنضمام لفريق العمل اتمازج هذه الخبرات لتقديم الأفضل دائما.
Jobs Vacancies at Hakim Oyon
We're sorry. At the moment there doesn't seem to be any job opportunities from Hakim Oyon. Why not try a general search for Hakim Oyon on Emirates 24|7 for other possible opportunities?