Delta Marketing Company - Sports & Leisure Division Careers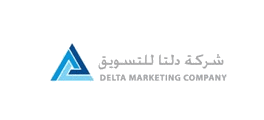 About Delta Marketing Company - Sports & Leisure Division
Company Industry: Retail/Wholesale
Company Location: Saudi Arabia
The Sports & Leisure Division sells a wide range of Sports and Fitness products from shops in the main commercial cities in the Kingdom of Saudi Arabia. namely Jeddah, Riyadh & Al Khobar: This Division consists of two departments: FITNESS & RETAIL.

also, Delta Marketing company is a strategic partner for adidas ( the sports brand) in the kingdom and retails more than 22 adidas stand alone stores in the entire Saudi Arabia.

The Health & Fitness Department has exclusive distributorship for the most reputable fitness equipment manufacturers in the industry from Life Fitness™, and Hammer Strength™. Also, rowing machines of Concept 2™, interlocking air system flooring technology from PaviGym™, the original Vibrogym, Polar Electro to monitor certain aspects of your health as you exercise, SHOKK fitness equipment for children from the age of six to sixteen, and the most accurate body composition analyzer from InBody. By combining these solutions and the extensive knowledge that our sales and technical team possess we are able to cater to the needs and requirements of a wide variety of clientele.  These include Hotels, Health Clubs, Personal studios, Private gyms, Physio Clinics, Hospitality, Military/Federal Government, Multi-Unit Residential, Parks and Recreation, and Student Recreation Facilities. This department has two more business units; a Training unit and a recreational facilities management unit. With these three business units, Delta Marketing has established itself as the Delta Fitness Authority.
Jobs Vacancies at Delta Marketing Company - Sports & Leisure Division
Find the latest job vacancies advertised in 2013 by Delta Marketing Company - Sports & Leisure Division.
Why not try a general search for Delta Marketing Company - Sports & Leisure Division on Emirates 24|7 for other possible opportunities?