Arcelor Mittal Tubular Products Jubail Co. Careers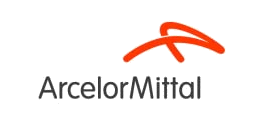 About Arcelor Mittal Tubular Products Jubail Co.
Company Industry: Industrial
Company Location: Saudi Arabia
ArcelorMittal is the world''''''''s leading steel company, with operations in more than 60 countries.

ArcelorMittal is the leader in all major global steel markets, including automotive, construction, household appliances and packaging, with leading R&D and technology, as well as sizeable captive supplies of raw materials and outstanding distribution networks.

With an industrial presence in over 20 countries spanning four continents, the Company covers all of the key steel markets, from emerging to mature. Through its core values of Sustainability, Quality and Leadership, ArcelorMittal commits to operating in a responsible way with respect to the health, safety and wellbeing of its employees, contractors and the communities in which it operates. It is also committed to the sustainable management of the environment and of finite resources.

The Tubular Products Division of ArcelorMittal is one of the world's largest and most diversified producers of pipe and tube products, servicing markets around the world from 23 different operating locations in 11 different countries. The Tubular Products Division produces and markets virtually the full spectrum of tubing products in an unparalleled range of sizes. With its seamless, spiral welded and longitudinal welded small and large outside diameter products, the company is active in the Energy, Mechanical and Automotive markets.

ArcelorMittal operates tubing facilities on four continents: Europe, Asia, Africa and North and South America. With capacity from Canada to Kazakhstan and from Poland to South Africa, we are able to meet customers' needs around the world. In steel pipes and tubes the Tubular Products Division has annual manufacturing capacity of 3 million tons and revenues in excess of $2.2 billion. It employs over 9,000 employees worldwide, has begun developing its greenfield site in Saudi Arabia and will continue to grow and make its mark on the industry
Jobs Vacancies at Arcelor Mittal Tubular Products Jubail Co.
We're sorry. At the moment there doesn't seem to be any job opportunities from Arcelor Mittal Tubular Products Jubail Co.. Why not try a general search for Arcelor Mittal Tubular Products Jubail Co. on Emirates 24|7 for other possible opportunities?